Get An All-Access Pass To All Guitar Alliance Lessons And Courses – Past, Present, and Future…
Dear Guitar Student
Kenny Mann is here with a very special opportunity to become a Guitar Alliance member which will give you access to everything Guitar Alliance has to offer for one low price.
Guitar Alliance has been in operation since 2001 and continues to grow, year after year. We look forward to providing you with quality guitar instruction and resources for years to come. That's what makes this offer so valuable!

Experience the Revolutionary Guitar Training System

Play Faster and Better Than You Ever Imagined

Become The Amazing Musician You've Always Wanted To Be
Do you seriously admire guitarists like Jimi Hendrix, Eddie Van Halen, Stevie Ray Vaughan, Steve Vai, Joe Satriani, Jimmy Page, Jeff Beck, Kirk Hamett, B.B. King, and Eric Clapton?
Have you ever dreamed of playing serious rock and roll?
Do you want to improve your music skills?
At GuitarAlliance.com, you can
Our hands-on approach will have you mastering the guitar and developing your own style faster than you can imagine.
GuitarAlliance.com is a comprehensive members-only training program in the best and most effective popular techniques, styles, fundamentals, and progressive topics for both acoustic and electric guitar.
Whether you're interested in blues, rock, or pop, you will find the most useful information on the Web right here.
Now You Can Learn How To Play Guitar Like The Greats!
Whether you are just learning how to play the guitar, or you already have some basic skills, we can help you to improve dramatically.
Even if you already play at the intermediate or advanced level and you just want to refine your technique, we've got a program for you. Our totally ground-breaking program covers all levels of experience and expertise!
No Music Reading Knowledge is Necessary
We get right to the good stuff. We teach you how to use the guitar like a pro without all that boring theory. You'll start right out holding a guitar, not a pencil.
Our hands-on approach will have you mastering the guitar and developing your own style faster than you can imagine.
Become The Amazing Musician You've Always Wanted To Be!
With our exclusive membership site, you will have access to training and tutoring in all the important areas of guitar musicianship. You will find:
Scales: You'll quickly master all of your important scale patterns and be able to play them anywhere on the guitar with ease. If you've been looking for an easy way to learn your scales, you've found it!

Chords: Throw your chord encyclopedias away! You don't need them anymore. We'll show you how to master chords the easy way. You'll be able to play all the important chord patterns for the guitar and know how to play them anywhere on the neck.

Arpeggios: Learn what arpeggios are and learn how to play them. You'll be able to pass over the gap between average guitar playing to great guitar playing by using arpeggios.

The Basics: If you're a total beginner we've got the right tools to get you started right. You'll advance much quicker than you ever thought possible! 

Playing by Ear: You'll discover ways to develop relative pitch and show how to apply it to learning songs by ear.

Improvisation: Learn the "trick" to improvising. You'll be able to accompany any song on the fly with great rhythm or lead phrases. You'll never get lost while improvising with a song again.

Composition (Songwriting): Discover the secret to writing great chord progressions and melody. Imagine yourself as a prolific songwriter! It's easier than you think.

Increased Finger Speed: Wouldn't you love to be able to play as fast as you wanted? Wouldn't it be great if your hands never got tired? The GuitarAlliance.com Private site is packed with speed and endurance-building exercises that will have you blazing in no time. 

Licks and Phrases Of The Greats: Learn to play in the styles of all your favorite guitar players including Jimi Hendrix, Stevie Ray Vaughan, Eric Clapton, and many more!

How To Create Your Own Personal Style! This is the site's primary focus. It's our belief that everyone has their own unique style within them waiting to get out. Let up help you to discover what you're made of!
You'll discover all this and much more through totally hands-on, easy-to-follow instructions.
Imagine Finally Playing Guitar At The Level You've Dreamed Of
You know you've got it in you to be a great musician, right? You've got the talent. Now all you need is the right training.
Just Think Of Your New Life As A Respected Musician
Imagine yourself at a party or maybe at school, your guitar in hand, surrounded by people enjoying your music and even asking you to play more music for them. People always appreciate good music, and you may just find yourself the center of attention among your friends.
Or imagine yourself and your buddies putting a band together. Due to your great new sound, bars and clubs are actually calling to book you. People start to recognize you as you walk down the street. As you build a name for yourself, who knows? People may even start coming to you for advice or lessons! You may even end up on the radio!
No More Frustration From Overly Academic, Paper-Pushing Courses
Have you tried other online guitar courses before, only to give up in frustration because you weren't getting into the music fast enough?
A lot of guitar teaching programs out there are just not user-friendly. A lot of them spend the first several weeks going over sight-reading and music theory. After that, they might introduce a few chords, or maybe a scale or two. It can be months before you know any songs with that type of program! Now I'm not saying that music theory isn't good, but unless you're going to teach at a conservatory, it isn't really necessary, and the process is very paper-oriented and boring.
Or have you tried courses that were confusing and moved way too fast?
A lot of courses assure you that their training is great, and then just send you a booklet with pictures and diagrams that you probably could have bought for a lot less at a music store. These booklets are overly clinical and can be confusing. There is no interactive help, nowhere to go with questions, and no way to know if you're doing it right.
We've Got Everything You Need Right Here
This is an exclusive site. All of the course information has been compiled and created by established guitar experts specifically for GuitarAlliance.com You won't find a program with this sort of depth and range anywhere else on the Web.
Our Methods Are Easy To Follow And Totally Hands On!
At GuitarAlliance.com we won't bore you with paper and pencil lessons. You start right out with a guitar in your hand. You will learn chords, scales, arpeggios, and songs right from the beginning. By eliminating the overly academic aspect of music training, you will discover how to play faster and better than you could ever imagine.
The materials you receive are totally hands-on. Our step-by-step tutorials are presented in a combination of sound files, pictures, diagrams, graphs, MP3 tracks, and over 2000 VIDEOs (new HD videos added daily) to make everything absolutely clear. And if you don't understand something, just ask us. We offer excellent customer support and continually monitor and update the site on a daily basis.
You'll get complete access to:
Over 1000 high-quality multimedia lessons full of exclusive information-packed content

More than 350 essential chord diagrams (we truly feel that we have the complete guide to chords for the guitar that you'll find anywhere)

Hundreds upon hundreds of audio examples (Note: What's great about these audio examples is that you don't have to download them to hear them. You simply click a play button and the audio plays right from the page.)

5,000+ images which include diagrams, charts, tab examples, and demonstration pictures.

108 essential scales complete with the tab in all their available positions (plus a simplified way of learning them all in a short period of time)

49 Scale/Chord charts that will allow you to create dozens of your own professional-quality songs on the fly

50 arpeggio patterns (see for yourself how these patterns will improve your playing dramatically)
 You'll Get Access To 100 Guitar Courses And Resources:
12 BAR BLUES GUIDE
3 CHORD SONGS
40 KILLER GUITAR SOLOS (DOWNLOAD)
5-MINUTE DRILLS
60s BACKING TRACKS (DOWNLOAD)
70s BACKING TRACKS (DOWNLOAD)
ACDC SONG COLLECTION
ACOUSTIC BLUES TAB COLLECTION (DOWNLOAD)
ACOUSTIC GUITAR SECRETS
ACOUSTIC ROCK TOP 20 (DOWNLOAD)
BACKING TRACK CENTRAL
BARRE CHORD BREAKDOWN
BEGINNER GUITAR WORKSHOP
BEATLES PLAY ALONG
BIG BOOK OF POWER CHORDS
BLUES GUITAR 101
BLUES GUITAR DAILY
BLUES IMPROVISATION
BLUES JAM SURVIVAL GUIDE (COMING SOON)
BLUES TURNAROUNDS
BLUES UNPLUGGED
CAGED METHOD (COMING SOON)
CAMPFIRE COLLECTION
CCR UNPLUGGED
CHORD LEADING (COMING SOON)
CHORD PHRASING
CHORD PROGRESSIONS 101
CHRISTMAS GUITARIST (COMING SOON)
CLASSICAL SONG BUNDLE (DOWNLOAD)
DOUBLE-STOP DEPOT
DYLAN UNPLUGGED
EAGLES UNPLUGGED
EASY BLUES LICKS (COMING SOON)
EASY GUITAR EXERCISES (COMING SOON)
EASY GUITAR SOLOS
EASY GUITAR SONGBOOK
EASY GUITAR SCALES (COMING SOON)
EASY OPEN CHORDS
EASY ROCK RIFFS
EZ GUITAR COLLECTIONS
FINGERSTYLE 101
FINGERSTYLE BEATLES
FINGERSTYLE CHRISTMAS
FINGERSTYLE DAILY
FINGERSTYLE ROCK
FINGERSTYLE SONG BUNDLE
FRETBOARD MEMORY (EBOOK)
FRETNIQUE
GUITAR BENDS MASTERCLASS
GUITAR CHORDS 101
GUITAR MOJO
GUITAR SCALE MASTERCLASS
GUITAR SONG ARCHIVE
GUITAR TAB MEGA COLLECTION (DOWNLOAD)
GUITAR WORKOUT
INSTANT TAB LIBRARY
JIMI HENDRIX SONG COLLECTION (DOWNLOAD)
JUST ACOUSTIC
KILLER ROCK LICKS
KINGS OF THE BLUES (DOWNLOAD)
LATIN FINGERSTYLE COLLECTION
LEAD GUITAR 101
LEAD GUITAR DAILY
LEAD GUITAR IN 30 MINUTES (EBOOK)
LED ZEPPELIN SONG COLLECTION
MOVIE THEMES FINGERSTYLE COLLECTION (DOWNLOAD)
MUSIC THEORY FOR THE GUITARIST (EBOOK)
ONE MINUTE GUITAR
PENTATONIC SCALES (DOWNLOAD)
PINK FLOYD SONG COLLECTION
PRACTICE CLUB
REPEATING LICKS (DOWNLOAD)
THE SCALE DICTIONARY
SLASH CHORDS GUIDE (DOWNLOAD)
SLIDE GUITAR SECRETS
SLOW BLUES
SOUTHERN ROCK BACKING TRACKS (DOWNLOAD)
SPECIALTY CHORDS
STEVIE RAY VAUGHAN SONG COLLECTION (DOWNLOAD)
STRUMMING SCHOOL
SUPER SETS
TOTAL BEGINNER GUITAR
THE 50s SONGBOOK
THE 60s SONGBOOK
THE 70s SONGBOOK
THE 80s SONGBOOK
THE BEATLES SONGBOOK
THE BEATLES UNPLUGGED
THE MAGIC OF DROP D EBOOK
THE ROLLING STONES UNPLUGGED
TOM PETTY UNPLUGGED
TOP 100 BLUES TABS
TOP 100 CLASSIC ROCK TABS
TOP 25 BLUES TABS
TOTAL TAPPING (COMING SOON)
THE 1970s UNPLUGGED
ULTIMATE BLUES BACKING TRACKS
ULTIMATE GUITAR CHEAT SHEETS
ULTIMATE GIG SONGBOOK
USING A CAPO
VAN HALEN BACKING TRACK COLLECTION (DOWNLOAD)
ZZ TOP SONGBOOK
Super Early Bird Offer
Okay… so we are both in complete agreement that this is a great opportunity… an incredible package filled with awesome potential, and more importantly, this has been tested, tried, and proven, so there is absolutely no risk!
So, how much does it cost?
You might expect to pay as much as $2200 if you bought all of our courses separately. But, you don't have to pay $2200…
If you sign up by February 18th, 2023, you'll get lifetime access to all the valuable courses that Guitar Alliance has to offer for only 97.00!
You can't lose with my 100%, ironclad, money-back guarantee
I'm so confident that you'll be nothing less than impressed with the program, I'm going to give you 60 days of access and I'm going to take away all of the risks.
Test drive the program for 60 days. If for any reason you're not absolutely thrilled at the end of your trial period, just let me know. I'll cheerfully send you a 100% refund of your investment. No questions. No hassles.
Take action now, while it's still fresh in your mind (and before you miss the deadlines and all the free bonuses). The worst that could happen is that you get to keep the free bonuses. And of course, it comes with our ironclad risk-free 60-day money-back guarantee.

Sincerely,
Kenny Mann

P.S. You need to take action today if you want results tomorrow! You need to order by today to get your LIFETIME Membership before it disappears.

P.P.S There are NO EXCEPTIONS TO THIS RULE! Please don't send me any emails if you miss the deadline. Don't tell me that your computer crashed or your dog ate your credit card or any other "excuse." Order today and you'll get all that I've mentioned for only 97.00.

 P.P.P.S. Just think! You'll never have to suffer through the pain and hassle of trying to learn the guitar on your own — now you'll have a proven guide that shows you how to do it — step by step.
What Members Are Saying…
Don't just take my word for it. Here's what students have to say about Guitar Alliance:
George Yohanek
I have been actively playing the guitar for about a year now and have formed a little group to play with, two more guitars and a keyboard player. The lessons we have gleaned from the Guitar-Alliance site have helped us over many of the rough spots we could never agree on or how to do it. Thanks, Guys but keep the good news coming.
Mark
I have found guitar alliance to be very useful and an excellent site that I have constantly used since I joined. My membership paid for itself the first day I joined and I would strongly recommend membership to any player at any level of skill.
Tunde
IT'S A GREAT SITE. FROM WAT I USED IN THE FREE COURSE IT WAS REALLY HELPFUL, I HAVE TOLD A LOT OF FRIENDS ABOUT YOUR SITE.
Rick H
Hi I never played very well before I signed up here, I'm learning great new things. I always used tab music and only learnt to play a few songs, and alot of bits of songs. This site gives me awesome practice riffs and chords and it is alot easier than I thought it would be. If their was awards for guitar teaching sites Guitar Alliance should absolutely get one, thank you so much for everything so far, I can't wait for new lessons to come in my e-mail, and when they do come i go right away to see what it is and start immediately, Thanks Guys
Don
I am very pleased with the information and help provided by Guitar Alliance. I am also very happy with the cooperative attitude of the folks running the site. Got a problem or a question? Just contact them they always respond. Keep up the good work.
John McLynn
I Love your site!! The guitar alliance and guitar mojocovers it all, from country blues to blues licks, from BB King to Stevie Ray Vaughn. Besides tablature, sound loops and even movies, there are also jam tracks to play along with. Every time I go on the site, I spend a lot longer than I planned. A great value for a small price.
Dick Davies
After thirty years I am getting back to guitar, this time with an emphasis on lead. It has taken three months for the left hand to know what the right hand is doing. Guitar Alliance is my midnight teacher and a constant source of new techniques, ideas and motivation. I marvel at how well Guitar Alliance uses the internet to provide personal instruction that never gets distracted or bored, for as much time as I have, whenever I have time.
Ernie Mann
Guitar Alliance was recomended by Andrew Koblick who I also have as a teacher. You are both the greatest cant thank you enough. I look forward to each lesson.
Ben Beck
Guitar Alliance is so awesome. I have purchased many guitar software programs and this is by far the best. I love the jam tracks, they are so much fun to solo over. I really enjoy the website and I use it all the time for practicing.
Jonny Lingo
Guitar Alliance helped me so much. Now I can actually attract a sizeable crowd in the band room at school when I'm jamming out.
Candice Tripp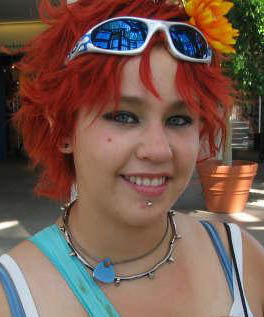 I've been a subscriber since dec. 2004 and I've been going to the site whenever I need help, tabs, or advice. I was surprised when I first found the site because it had so much information packed into one site. Gutiar Alliance has helped me become a better beginner player. Thanks!!
Lee Ashe
Guitar Alliance is the most inovative teaching tool on the market today..period. Kenny Mann has developed engenious methods for learning the guitar heads and above all other…!! Do not wait any longer sign up for the lifetime membership if you are really serious about learning to play above and beyond your wildest expectations…come aboard and join the team..!!! It is absolutely the greatest…!!!
Tim Caple
being a new member i have not had very much time to absorb much that you have to offer and am still working at learing on how to navigate around your site but so far everything looks very exciting and informative
Chuck
Although I haven't recorded any riffs or the like for guitar alliance I would like to note that even though I play professionally and have done so now for over 35 years I still find info and new material highly available and helpful on this site ! Keeping up with gigs on the road as well as running an internet business, (I buy ,sell & trade in New, used and especially "Vintage Guitars). This site helps me to manage time and get new material worked out so much faster than sitting down and working it out myself! Then I can relate the chord changes, keys etc. to the rest of the members of the group and conserve enormous amounts of time. I prefer to keep the group's name as well as my own anonymous but I assure you most of you are familiar with our work. In fact, some of my work with a previous group is available on this site! Thanks to all for your support and I encourage all Guitar players to take advantage of the availability of  Guitar alliance. It is used by more pros than you might think! Good Luck & "KEEP ON PICKIN" ! Chuck
David Ehlert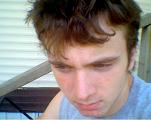 Wow, this site is the best. In no time I learned the basics to scales, arpeggios, and harmonics. This site is worth every penny and every day it gets better and offers more things to help you learn guitar. Thanks.
Clay
i am 59 yrs, young and just learning to play your site is a tremendous help for me i really dont have money to buy lessons but i work hard at practice thanks for having your site available to all
James White
Dear Guitar-Alliance, Your website is a dream come true. Guitar-Alliance has helped me develope skills I couldnt dream of. Starting from scratch there site gave me audio and videos to follow by which was easy to hear and very easy to follow. Step by Step Tutorials which reveal alot of info! Im so thankfull for Guitar-Alliance. They helped motivate and inspire me that i could be a great guitar player. Thank you so much Guitar-Alliance!
Don
I am enjoying Guitar Alliance for resource material and valuable lessons. My situation may be a little different from others. I used to play years ago. I didn't play for 45 years! This site has been very valuable to me as I seek to regain old skills and learn new ones. The site offers a lot to choose from. Keep it up! Thanks
Ed McNevin
I have been playing the guitar for about twenty years. I am not at all a good guitar player. I played mostly chords. I retired and have been spending a lot of time on music theory. I find Guitar-Alliance very helpful. Since I have joined and starting working with some of the programs, my playing has improved considerably.
Ray Robinson
Hi, I am 62 years of age, when I was in my early twenties, I learnt a few cords to allow me to play some skiffle tunes, i.e. Lonnie Donegan type songs, but never managed to get any further,so, I stopped, 2 years ago on holiday I bought a new Guitar "Gibson Epiphone" inetending to start again just for my own enjoyment, but, tried all sorts of learning books, music lessons etc., none of these worked, far too complicated, but now, since buying my membership with Guitar Alliance only a week ago, I find so easy and simple to follow, with notation, video and audio examples it can`t be easier, and I have not put the Guitar down since, it has given me the inspiration to start all over again as an beginner, now onto lesson 2 and enjoying every minute. Thanks, all that read this, "Give it Go" you won`t regret it. Ray Robinson
Daniel Cash
I began playing guitar ruffly 2 1/2 years ago. I bought a simple accoustic guitar from my friend and a chord book and began self teaching myself. At first it seemed tough, my fingers hurt all the time and i wanted to give up because i couldn't quite "get" it down. From there on, i began hanging out with a bunch of people who played guitar, picking up this and that from different people. About a year into playing my father bought me an electric guitar kit and this really boosted my playing because it was so much easier to play electric than accoustic. Also the action on my accoustic guitar wasn't that great, until i learned to adjust the truss rod inside of it. Now i have a simon and patrick electric accoustic with a cutaway and a fender american stratocaster, both of which i enjoy playing. I lead worship for my youth group at my church along with my friend chris who also plays guitar. I love guitar, what can you say it has made me such a better person for it
Ken Oxford
Hi, to anyone who considering joining this amazing website (Guitar Alliance) I would strongly recommend that you do I first joined some two years ago, before that I was attending one to one tuition of which I would suggest any newcomer to do, just to have the basics demonstrated to you but as a follow up, joining this forum is a must I researched into many online instruction courses but truly there is no other to top this one, Its contents are instructive ranging from classics,Ballads, Pop and Rock all questions and queries are promptly replied to and the structure is designed in easy to understand format from novices to advanced players. There is little more I can say except you will not be disappointed should you join. Ken Oxford UK
Stuart Gray
I have to say I am very pleased with Guitar Alliance! In the past few months that I have used the site, I found my technique and playing abilities have increased steadily thanks to the great lessons! Although I have not begun to "scratch the surface" of playing guitar, and there's a lot I should learn, Guitar Alliance has helped me improve and given me encouragement to continue to practice. Other guitarists I know comment that I'm getting better each time we play together, so that is further proof of the membership. Thank you Guitar Alliance!!!
Rob Kirby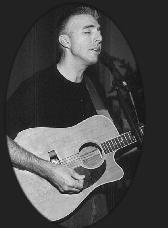 I have been playing guitar for many, many years and every once in a while I begin teaching again. This is one of the times. I started teaching the last few months and found out about Guitar Alliance. Not only have I found great materials for teaching my students but I have enjoyed the features such as jamming along with Jam Tracks and learning a few things myself along the way. I have never been a big theory guy so Guitar Alliance has helped me bridge the gap with their step by step lessons and have made concepts easy to grasp. I especially enjoy the CAGED system as I had always used it and never could articulate it like Guitar Alliance has done. Great job. Keep working on it guys, though you are very unique in what you offer, there's still a lot of work to be done! I have even decided to become an affiliate and share Guitar Alliance with my students and Colleagues. Hey, it can't hurt and will help to further their education on the guitar as well!
Bryan Rogers
Very well organized and thorough site. The backing tracks have helped me tremendously in my playing. I took private lessons for 3 months and found that I was'nt into the whole structured lessons format. I log onto the GA website and print out what I need and it's been going great . Thanks!
Mikael
I have really learned a lot from The Guitar alliance website. They have enabled me to improve my guitar playing skills at a very advanced stage, I would encourage anyone who is serious about music to visit this site and become a member so as to receive a vast amount of music knowledge. They are the best!!
Fhearl Fernandez

It's so great of being a member of guitar alliance. Honestly, i've learned a lot from this site. I am fun of searching such information which guitar given us freely. thank you very much for the opportunity that you have given to us especially to Mr. Kenny Mann
Bill Heggie
The quality of instructional material available on Guitar Alliance, its intuitive – and fun to use – design, and the fact that it's always available make Guitar Alliance one of the best values available in the field. GA rocks, and I'm a better guitarist for it.