"Advance Your Lead Guitar Skills And Knowledge Beyond Your Wildest Dreams"
An In-Depth Training Program Tailored Just For Lead Guitar
Dear Fellow Guitarist,
Are you yearning to unlock the secrets of becoming a lead guitarist? Are you determined to enhance your musical prowess?
With Lead Guitar Academy, you can!
That's because Lead Guitar Academy is an expansive member-only training program that will show you the most effective techniques, styles, fundamentals, and progressive topics only for lead guitar.
Whether you want to learn how to just play the basics, or how to play complicated songs, you will discover the most helpful information on the web right here.
Learn How To Play 100 Years Of Great Lead Guitar Music
Throughout history, a long line of guitarists has gifted us with timeless lead guitar melodies and solos. Lead Guitar Mastery Academy is poised to guide you through these masterpieces, deconstructing each note meticulously and guiding you through the learning process, one step at a time.
No Music Reading Knowledge is Necessary!
With Lead Guitar Academy you'll learn how to play licks and even complete solos faster than ever before. You'll gain insight into the works of guitar greats and improve your musicianship. You'll be a better, faster, and more knowledgeable guitarist!
Lead Guitar Academy features:
Audio: You don't have to worry if you are playing it right. With the audio just a click away, you can hear how we play it. Then, you can work alongside us, or play a little with your own version as well.
Video: With the video, all you have to do is WATCH us play it. Most of our songs will have videos in them, especially the really tricky ones. You also have the option to pause and restart the songs!
Tablature: This is very important when dealing with guitar-related websites. Here, we know that our tabs are quite correct, as some of the other sites out there don't seem to listen too closely to what they throw up on the site!
Solo Studies: With our solo studies, we periodically break down entire solos from beginning to end, including some really cool techniques to better yourself while playing the song that matters most to you!
Requests: We LOVE getting requests from our fellow musicians because we want YOU to feel right at home with our site. We want YOU to check every day to see what is next!
Learn How To Play Hundreds Of Leads
Lead Guitar Academy will show you how to play a variety of licks and solos directly from (or inspired by) some of the greatest lead guitarists such as:
Jimi Hendrix: An iconic figure in rock music, Hendrix is celebrated for his innovative and expressive lead guitar work, pushing the boundaries of the instrument.
Eric Clapton: Known as "Slowhand," Clapton's blues-influenced lead guitar playing has left an indelible mark on rock and blues music.
Jimmy Page: The guitarist of Led Zeppelin, Page is famous for his intricate and powerful lead guitar solos that became an integral part of the band's sound.
Eddie Van Halen: A true guitar virtuoso, Van Halen revolutionized lead guitar playing with his innovative techniques and groundbreaking solos.
Stevie Ray Vaughan: A master of the blues, Vaughan's fiery lead guitar playing showcased his deep emotional connection to the music.
David Gilmour: The lead guitarist of Pink Floyd, Gilmour's emotive and melodic solos contributed significantly to the band's progressive rock sound.
Slash: The top hat-wearing guitarist of Guns N' Roses, Slash's melodic and energetic lead guitar work played a pivotal role in the band's success.
Joe Satriani: Renowned for his instrumental virtuosity, Satriani's lead guitar playing transcends genres and showcases his technical prowess.
Carlos Santana: Santana's fusion of rock, blues, and Latin influences is evident in his soulful and distinctive lead guitar style.
Mark Knopfler: The frontman of Dire Straits, Knopfler's fingerstyle lead guitar technique and unique tone set him apart.
Yngwie Malmsteen: Known for his lightning-fast neoclassical lead guitar style, Malmsteen is a true shredding maestro.
Steve Vai: A disciple of Joe Satriani, Vai is celebrated for his innovative and experimental approach to lead guitar playing.
Jeff Beck: Renowned for his innovative and diverse lead guitar playing, Beck has explored various genres and techniques throughout his career.
Ritchie Blackmore: As a founding member of Deep Purple and Rainbow, Blackmore's intricate and dynamic lead guitar work has earned him a legendary status.
Kirk Hammett: The lead guitarist of Metallica, Hammett's powerful and melodic solos have become a defining element of the band's sound.
Brian May: The guitarist of Queen, May's harmonically rich lead guitar work is instantly recognizable and has contributed to the band's anthemic sound.
John Petrucci: Known for his work with Dream Theater, Petrucci's technical prowess and progressive approach to lead guitar have earned him acclaim.
Buckethead: An enigmatic guitarist known for his virtuosic playing and diverse range of styles, Buckethead's lead guitar work is as eccentric as his persona.
Warren Haynes: As a member of Gov't Mule and a former Allman Brothers Band guitarist, Haynes is revered for his soulful and bluesy lead guitar playing.
Nuno Bettencourt: The guitarist of Extreme, Bettencourt's innovative lead guitar style blends rock, funk, and pop influences.
Marty Friedman: Formerly of Megadeth, Friedman's lead guitar work combines intricate phrasing with Eastern musical influences.
Zakk Wylde: Known for his work with Ozzy Osbourne and Black Label Society, Wylde's aggressive and powerful lead guitar playing stands out.
Alex Lifeson: The guitarist of Rush, Lifeson's versatile lead guitar work has contributed to the band's progressive rock sound.
Tom Morello: Renowned for his work with Rage Against the Machine and Audioslave, Morello's innovative use of effects and unconventional techniques have redefined lead guitar playing.
Gary Moore: A virtuoso guitarist known for his bluesy and emotive lead guitar work, Moore's playing is filled with passion and expression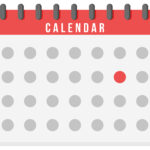 In Search Of Fresh Lessons?
Lead Guitar Academy never becomes boring. That's because you'll find new content daily.
Every day we'll present you with new lessons! You'll get about 30 new lessons a month, that's well over 365 lessons a year. That's a lot of playing exposure!
Imagine yourself learning how to play something new on the guitar every single day. Do you realize how much better you would play after only a few weeks? Just imagine yourself a year from now with 365 lessons under your belt.
I know what some of you are thinking: "I can't possibly learn how to play how to play something new every day." But, you can with our easy-to-follow system.
Some days the lesson will be hard to learn, but on other days it may be a little easier. You've got to have a challenge every once in a while to get better, right? What matters is that you are trying. You will get better at guitar by using  Lead Guitar Academy guaranteed!
Act Now And Get In On The Ground Floor As A Charter Member!
Many students of ours have paid hundreds of dollars via private lessons for the information that I'm about to give to you.
But, you don't have to spend hundreds. You'll only pay $37 for a lifetime membership during this early bird special! That's about the price of 1 or 2 private guitar lessons, and it would take hundreds of private lessons to learn everything that we will show you with Lead Guitar Academy.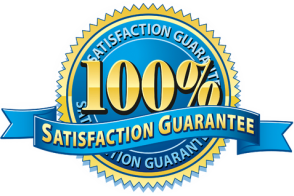 You can't lose with our 100%, ironclad, money-back guarantee
I'm so confident that you'll be nothing less than impressed with the program, I'm going to give you 60 days of access and I'm going to take away all of the risks.
Test drive it for 60 days. If for any reason you're not thrilled at the end of your trial period, just let me know and I'll cheerfully send you a 100% refund of your investment. No questions. No hassles.
 "Lead Guitar Academy" LIFETIME MEMBERSHIP 37.00