You'll first learn the 3 principles that you MUST know in order to play lead. You simply won't be able to make any sense out of lead guitar until you understand these 3 basic principles. I'll tell you all about the 3 principles and I'll arm you with the resources you need in order to master them.
I'll give you a "cheat sheet" that will allow you to get started playing lead right away. It takes time to absorb everything, but with my cheat sheet, you'll have a handy reference so you don't have to sit around memorizing things.
You'll learn how to find the key signature of a song. This is a very important step for your lead guitar success. Don't worry, it's not hard once you get the hang of it.
I'll show you how to play lead guitar with virtually ANY song. Now, I'm not going to be able to teach you how to play solos, note-for-note, by guitarists such as Steve Vai, Eddie Van Halen, or Hendrix in only 30 minutes. Let's be realistic here! What I CAN do in 30 minutes is get you started, at first, playing your own leads. You'll have a solid foundation that will allow you to pursue intermediate and advanced leads and solos in the future.
"Lead Guitar In 30 Minutes" is for anyone who wants to learn how to become a lead guitarist quickly. It's for beginners and intermediate players alike. Can't play a lick? That's okay. I'll take you every step of the way.
If you're already blazing through solos, then obviously this program is not for you. If you're just starting out, though, and need a little guidance to get you over that "hump", then this is the perfect program for you.
How Does It Work?
It's simple. Just log in to our member-only area (I'll e-mail you your login information) and you'll have access to the nuts and bolts of the course. You'll learn primarily with my online videos, tabs, charts, and diagrams. I make everything downloadable just in case you want to learn on the go. Not only that, but we'll continue the learning process with follow-up videos and lessons to help you progress even further.
How Much Does It Cost?
It doesn't cost an arm and a leg. I promise.
"Lead Guitar In 30 Minutes" is well worth over 100 bucks with the information and resources that I provide you. You'll have access to 3 hours of videos, dozens of pages of tabs, over 50 audio files and jam tracks, countless diagrams, and whatnot (basically everything a beginning lead guitarist could possibly need).
But, I'm not going to charge you 100 bucks- or even 50 bucks.
I'm only charging 9.00 for enrollment. That's about the price of a 30-minute lesson with a private instructor, so I think the cost is more than fair.
What's better is that you'll have lifetime access to the course materials and you can contact me at any time to ask a question or to get some clarification.
Why so cheap?
Well, let's just say that most of my students become students for life and are always interested in other courses that I have to offer. If I charged you what it's worth you might not be able to afford some of my other courses in the future. I don't want to burn your bank account. I want you to learn what I have to show you and I want you to continue to learn from me in the future. I think the best way to make that happen is to give you as much bang for your buck as I possibly can.
100% Satisfaction Guarantee
We offer a "no questions asked" money-back guarantee if you decide to cancel within 60 days of your purchase. Since we provide personal support and instruction there's a limit to the number of members we can accept. If you're not thrilled with what you're getting, we would rather refund your money and open your spot up for someone else.
Bonuses Included
In addition to the "Lead Guitar In 30 Minutes" you'll also get access to the following valuable bonuses :
Downloads
You'll get instant access to these great downloads that will enhance your "Lead Guitar In 30 Minutes" experience.
1. Pentatonic Scales In Tab (PDF & Power Tab Formats)
Use this download to easily find the proper scale pattern to use for all possible key signatures.
2. The Lead Guitar In 30 Minutes "Cheat Sheet"
Use this download to quickly get up to speed.
Video Lessons
These bonus videos go right along with the information your obtain from the e-book.
1. What Is Lead Guitar?
Here's a discussion on what lead guitar means and common lead guitar practices.
2. The Three Principles
In this video we'll explore the three principles of lead guitar.
3. Pentatonic Scales
Discover how to use the common pentatonic patterns used in most guitar solos.
4. The 12 Notes In Music
This video will expose you to the theory behind all of Western music.
5. How To Read Guitar Tablature
Learn how to read guitar tab- a great way to learn new songs and licks.
6. My First Guitar Lead
I'll show you how to play the very first guitar lead that I learned way back in 1986 (it's a good one!).
7. Practice Makes Perfect
Learn good practice habits that will skyrocket you lead guitar abilities.
8. Guitar Exercises
These exercises will make you a faster and stronger lead guitarist.
9. Reading Scale Diagrams
How to read scale diagrams to help you expand your knowledge of the guitar.
10. Practicing Scale Patterns With Diagrams
Proper use of scale diagrams.
11. Vibrato And Bends
Learn how to use two techniques that will separate your lead guitar playing from all others.
12. Pentatonic Power
This video explores the many uses of the pentatonic scale for lead guitar.
Tutorials
The following bonus tutorials will expand your knowledge of lead guitar.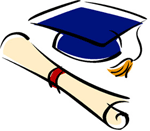 1. Hearing The Difference Between Major & Minor
Being able to tell the difference between the sound of major and minor chords is an important skill for any musician. This tutorial will help you develop this skill.
2. How To Use The Fretboard Diagram
Learn how to use our handy fretboard diagram to quickly find notes on the guitar's fretboard.
3. Tips On Finding The Correct Key Signature
Discover how to master one of the most important skills for any guitarist.
4. Movable Pentatonic Scale Shapes
Learn how to play all the possible pentatonic scale shapes. Excellent for total fretboard mastery.
5. Playing Major Over Minor
Learn how to break the rules!
"Real World" Guitar Solos Tab And Lessons
Finally, you'll learn how to play lead guitar like the greats. Our note-for-note transcriptions and lessons will help you master solos from the following songs.
1. "Ain't Talking About Love" by Van Halen

2. "Bohemian Rhapsody" by Queen

3. "Talk Dirty To Me" by Poison

4. "Highway To Hell" by AC/DC

5. "Come Together" by The Beatles

The Bottom Line

As you can see, this is a very robust offering. You'll get instant access to the "Lead Guitar In 30 Minutes" and all of the bonus offerings for only 9.00, but only if you act now. Just click on the "buy" button below to get started.

Your satisfaction is important. If for any reason you are not completely thrilled with "Lead Guitar In 30 Minutes", just let me know and I'll cheerfully refund your entire investment. You can even keep the free bonuses as my way of saying "thanks" for giving it a try.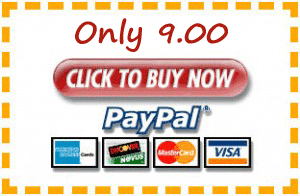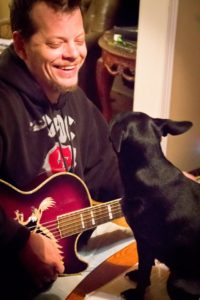 I've tried to add as much value to this offer as I can. As you can plainly see, it's worth many times more than the 9.00 that I'm charging. This also means that I WILL be increasing the price in the near future, so it's imperative that you act now to secure your copy of " Lead Guitar In 30 Minutes". I think it's one of the best investments you'll ever make.
Sincerely,
Kenny Mann

P.S. Oh, one last thing. You'll get free revisions for life, plus you'll have access to any additional tabs and videos that I may add to the program in the future.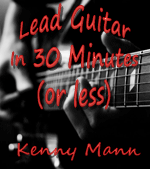 " Kenny… bought your incredible `Lead Guitar`package…and it is Awesome! Thank you for ALL the additional bonuses, too. I am learning a ton from your comprehensive Guitar Alliance Website! All the Best to you!" Arnold D.