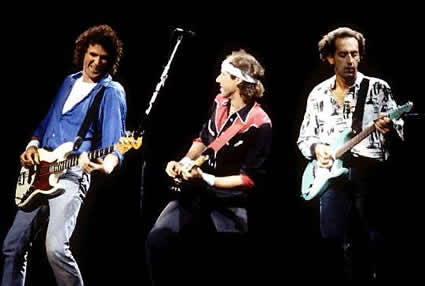 Riff Rundown
Difficulty: Intermediate – Advanced
Intro Riff
This fast fingerstyle riff can be a challenge, but don't let that
stop you from trying to learn it.
To play this one you'll want to tune your guitar
to D, G, D, G, B, D . You'll also want to place a capo on the 3rd
fret. Use fingerpicking throughout.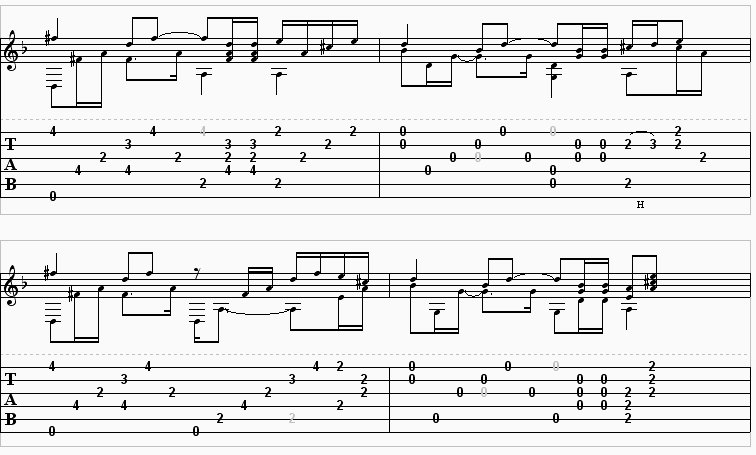 Riff Resources
Complete Transcription
To "Romeo And Juliet" (PDF)