The Following Songs Are Included: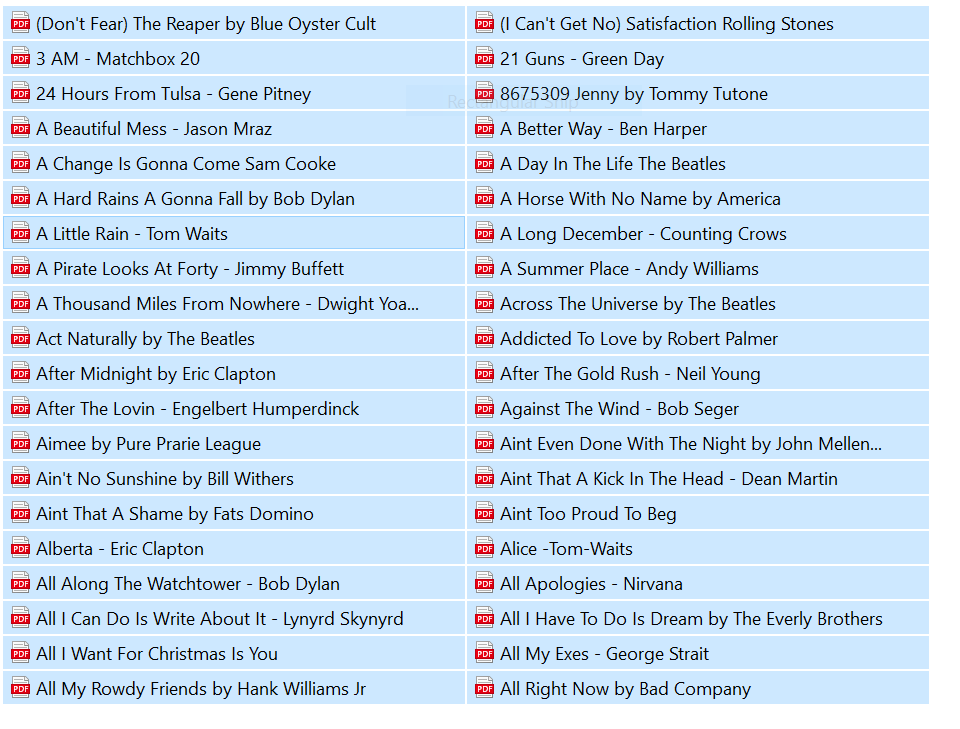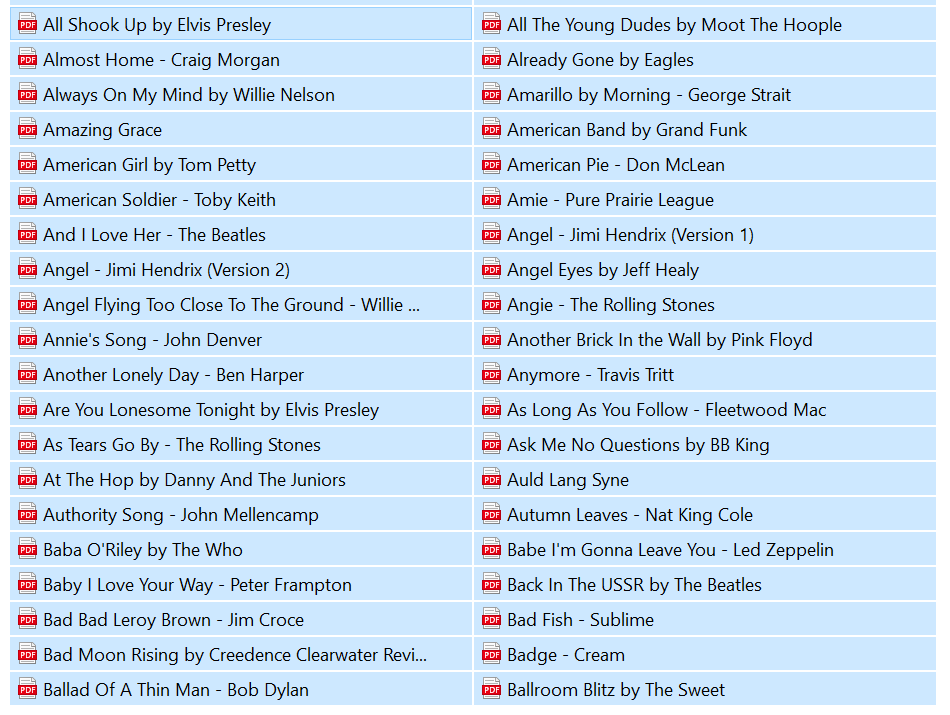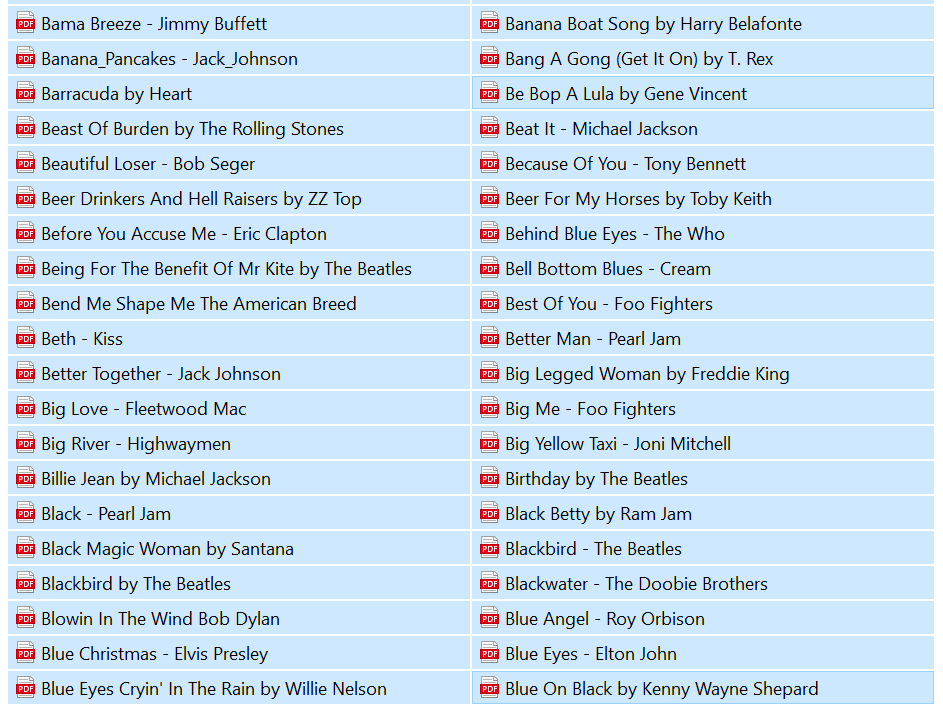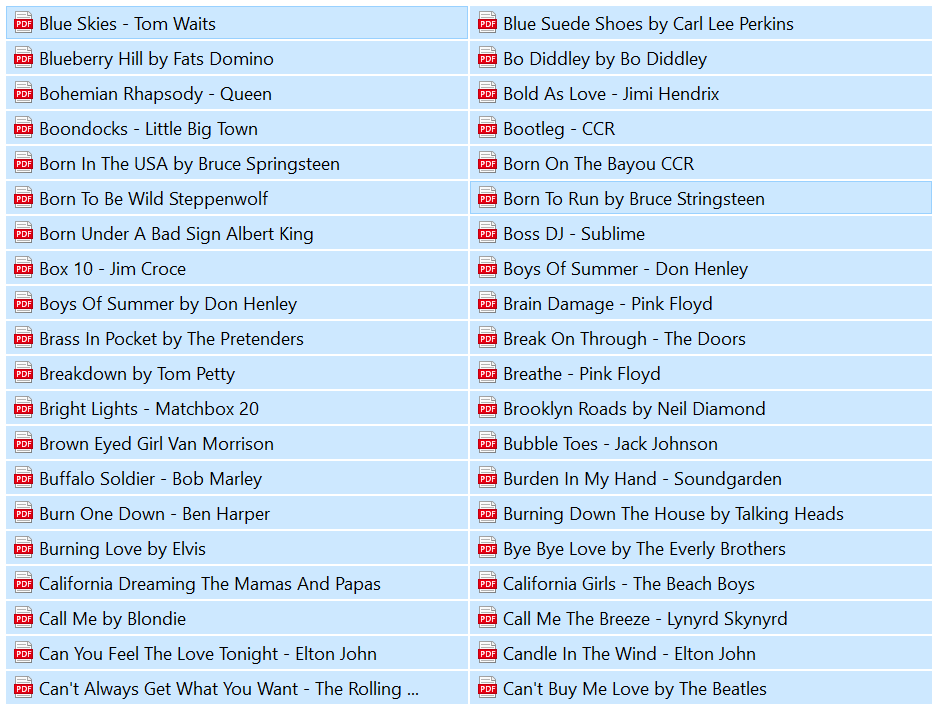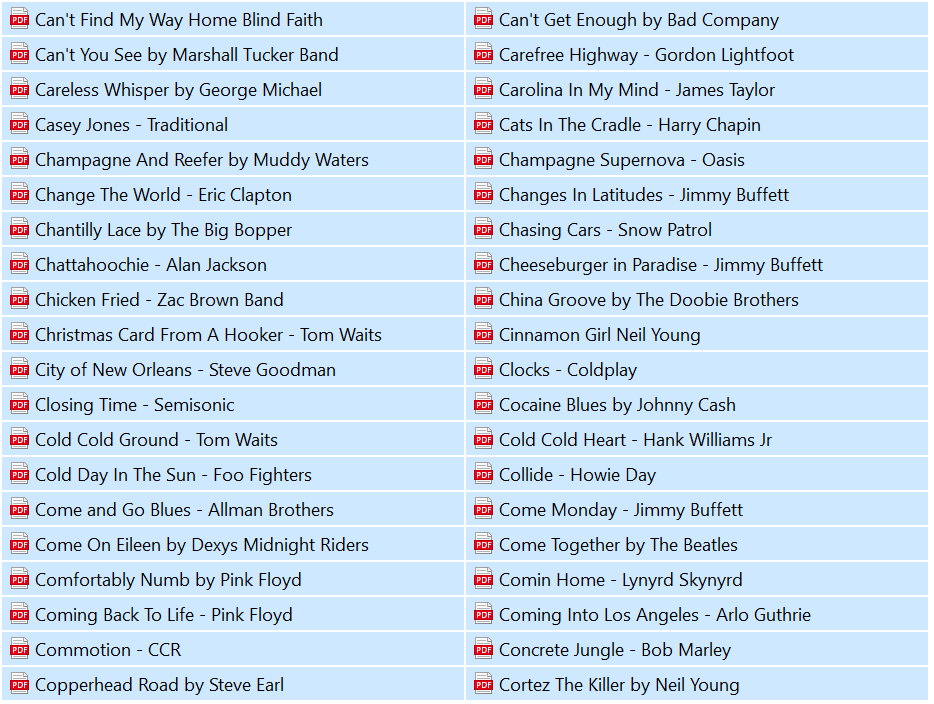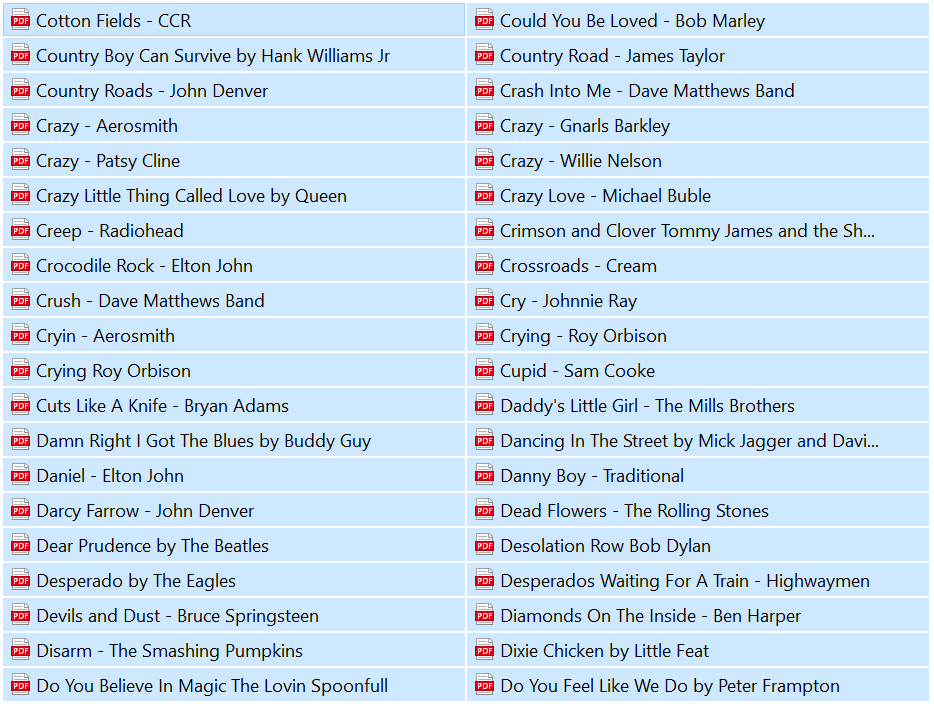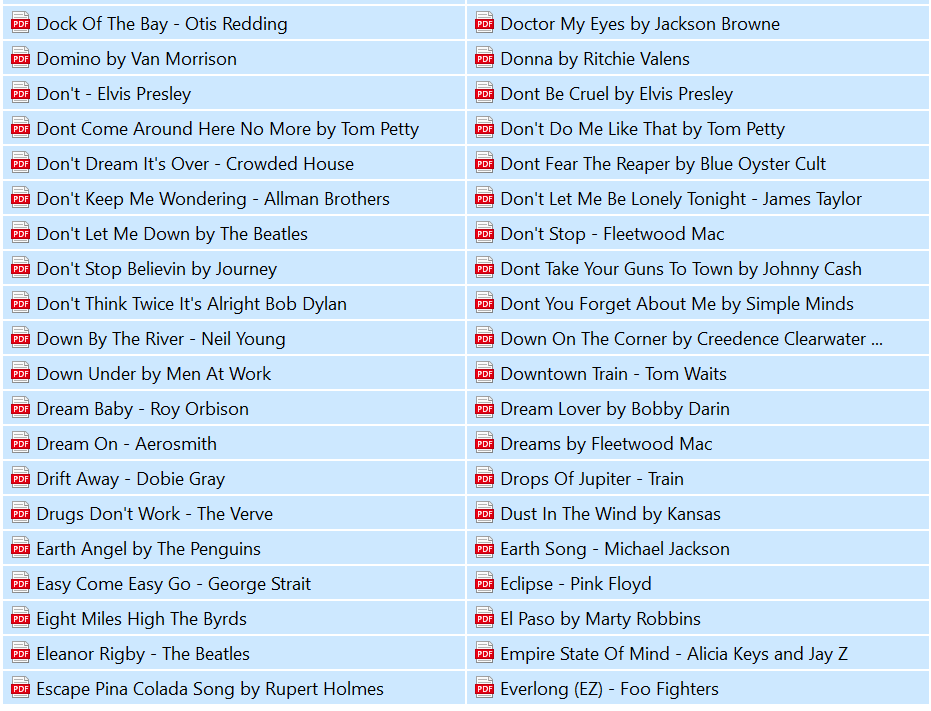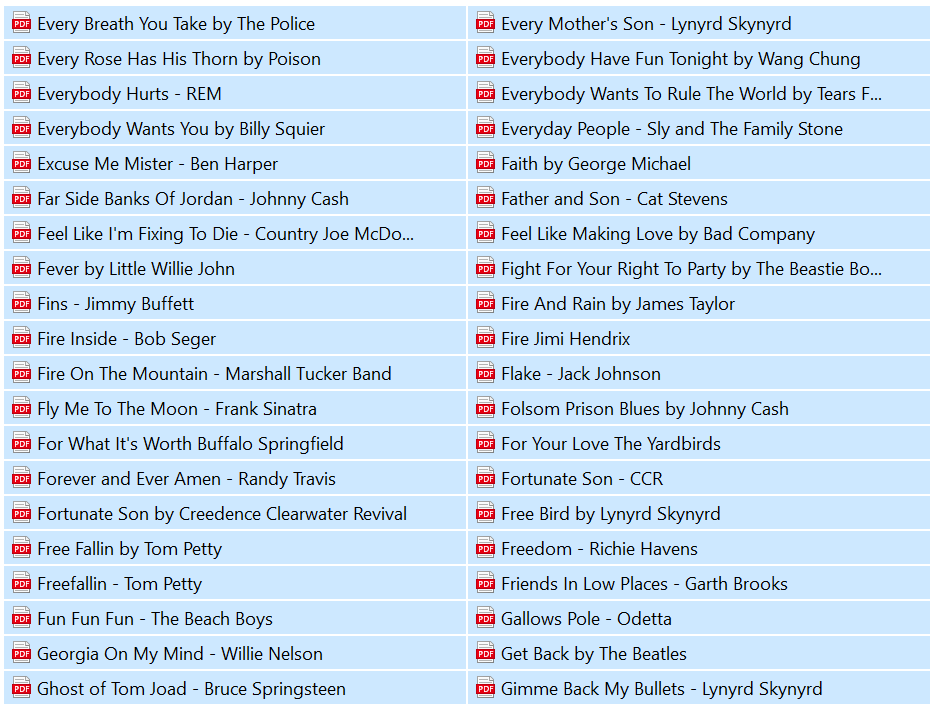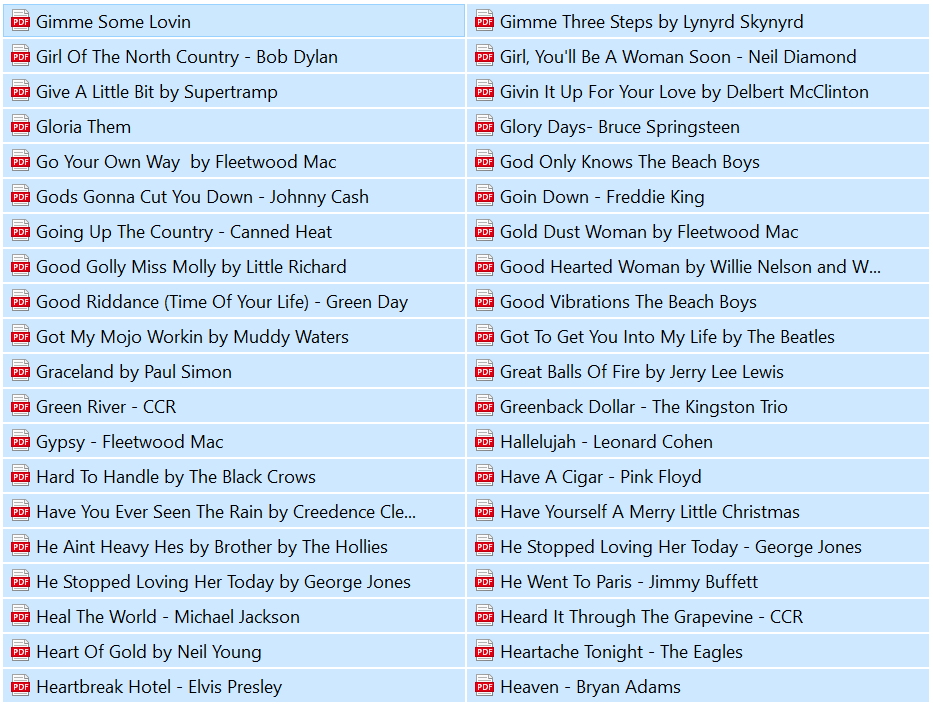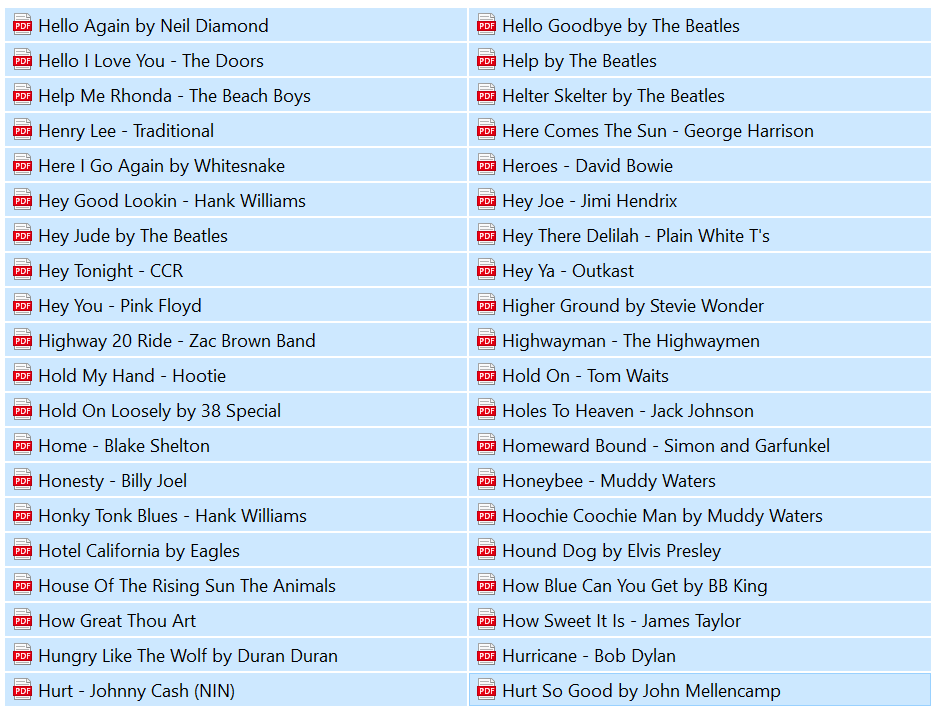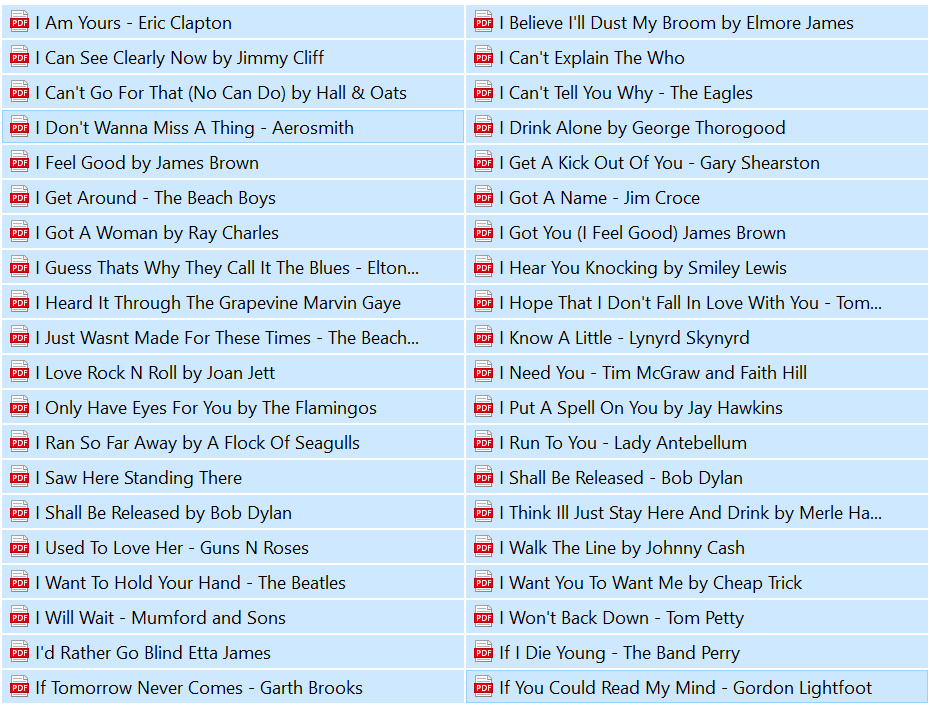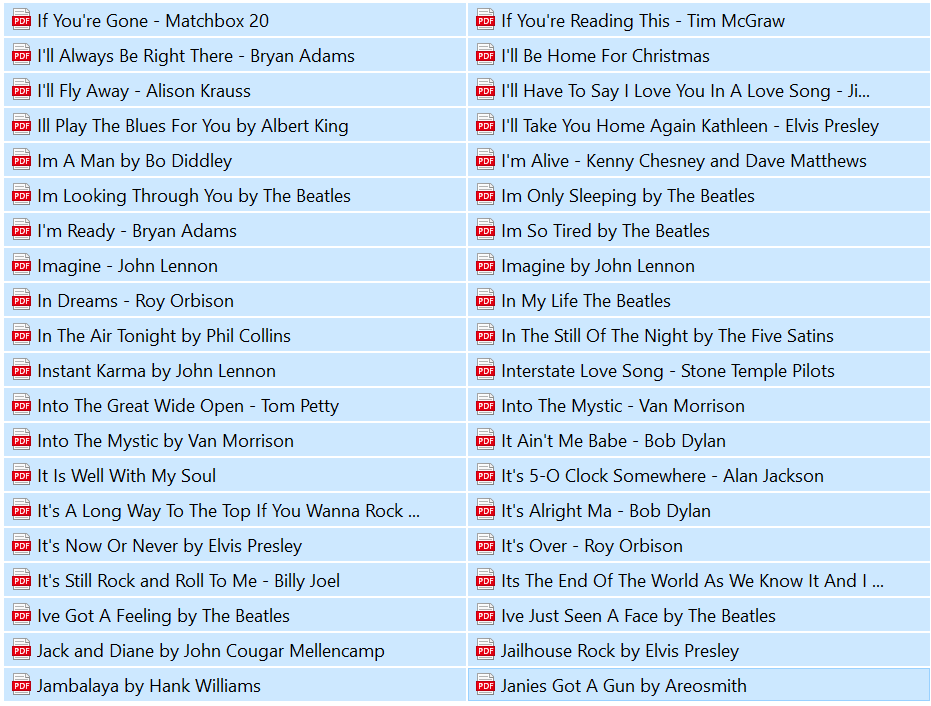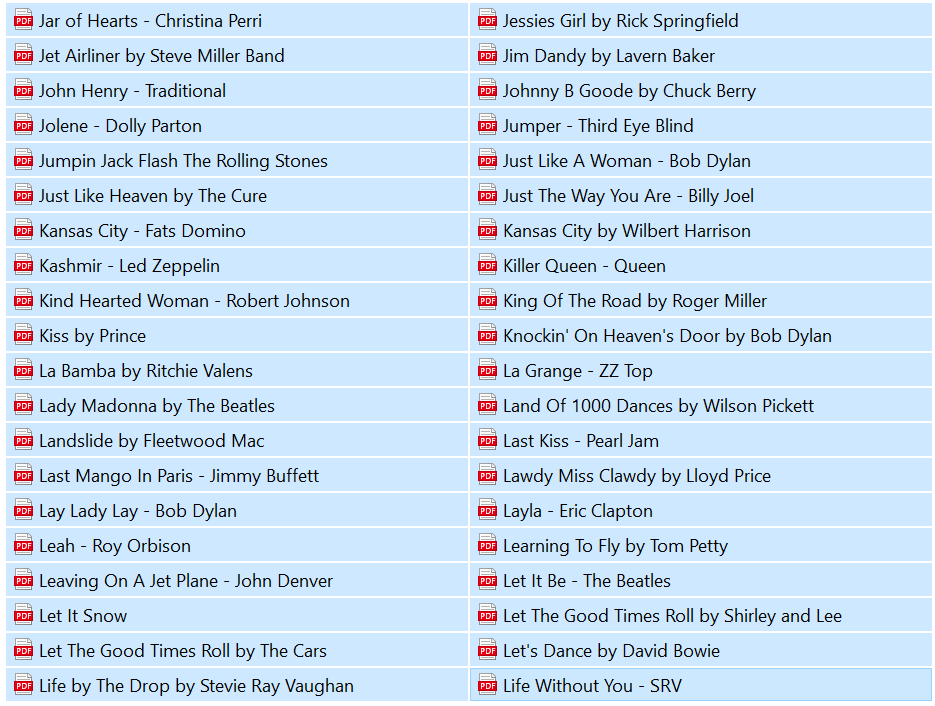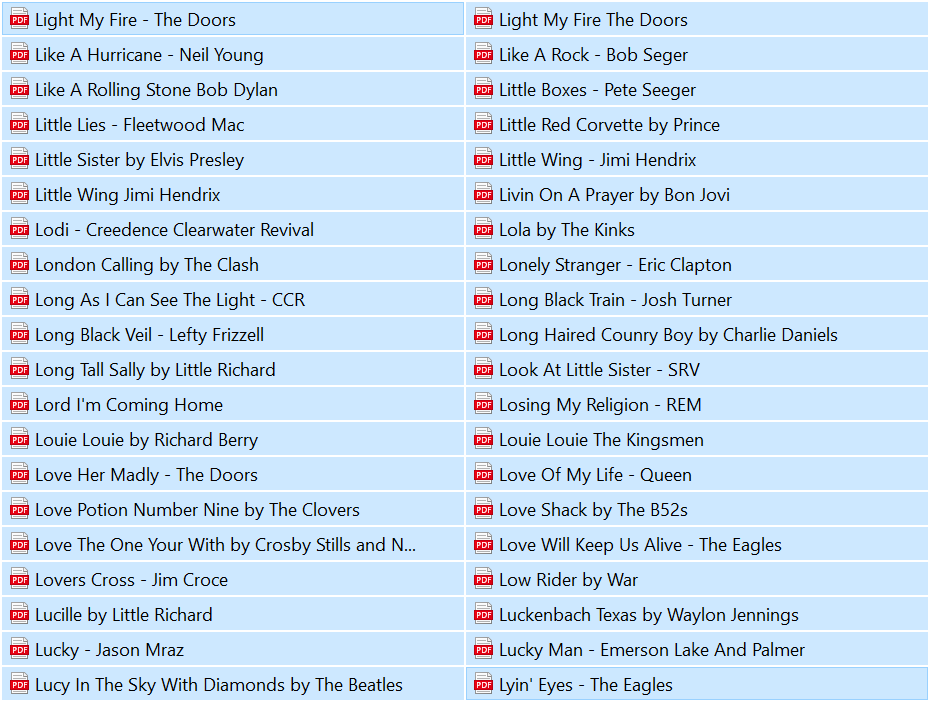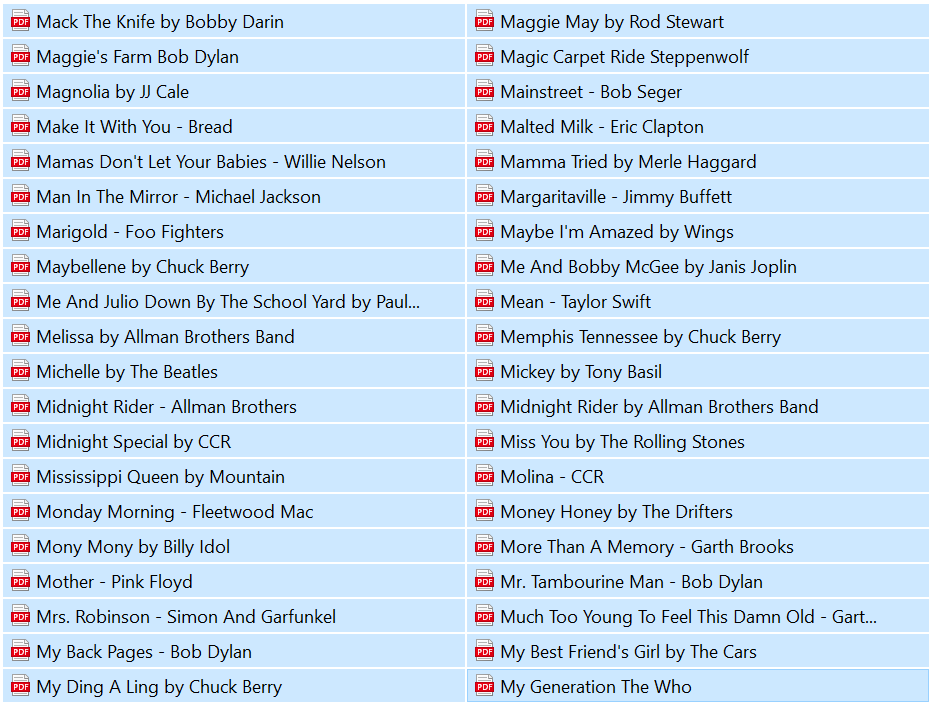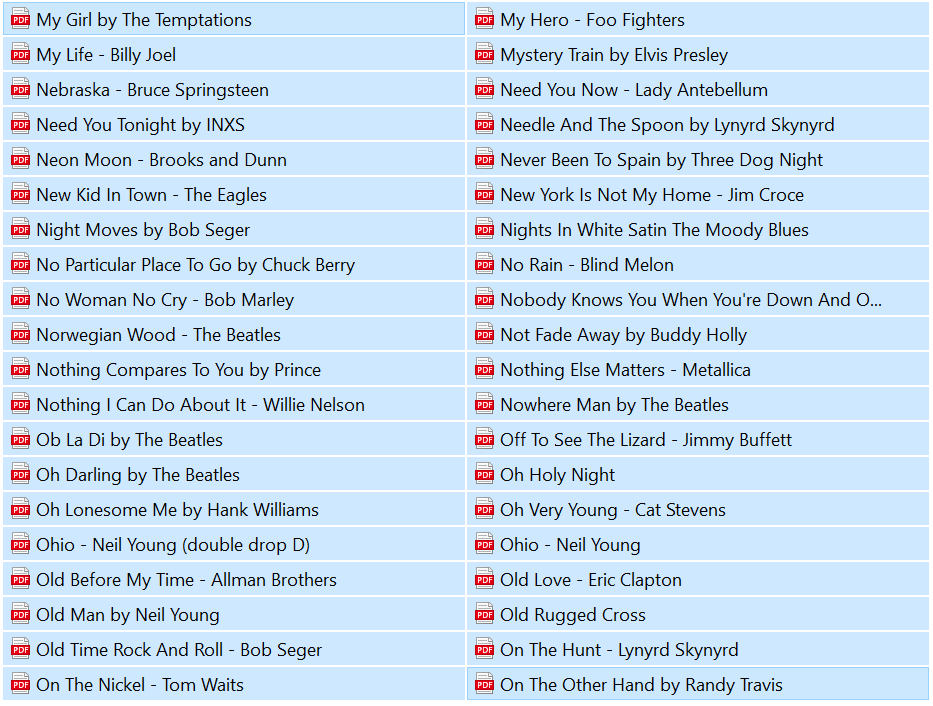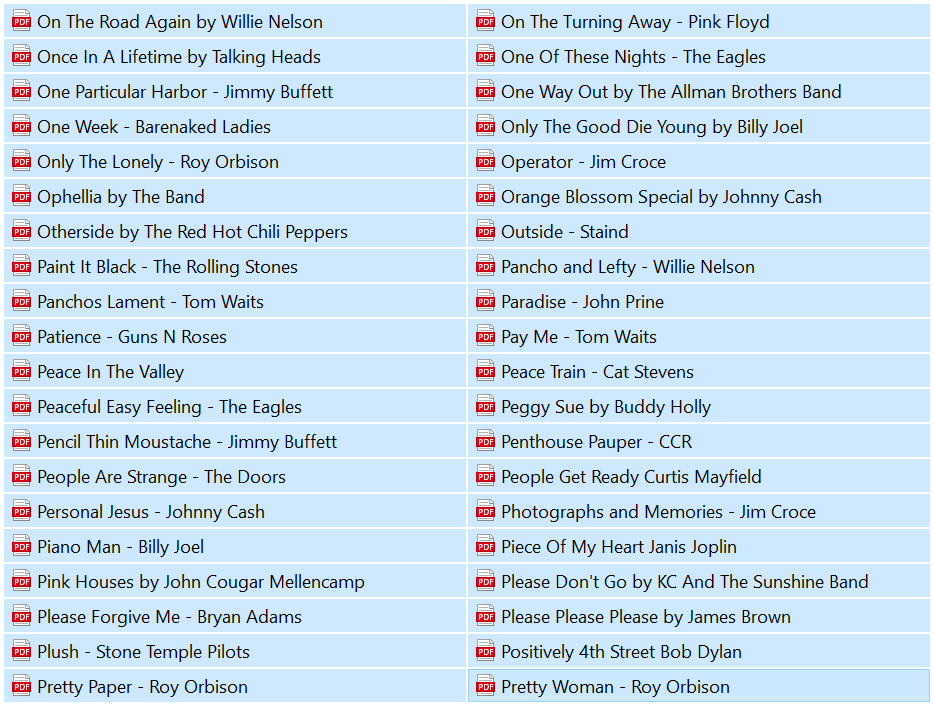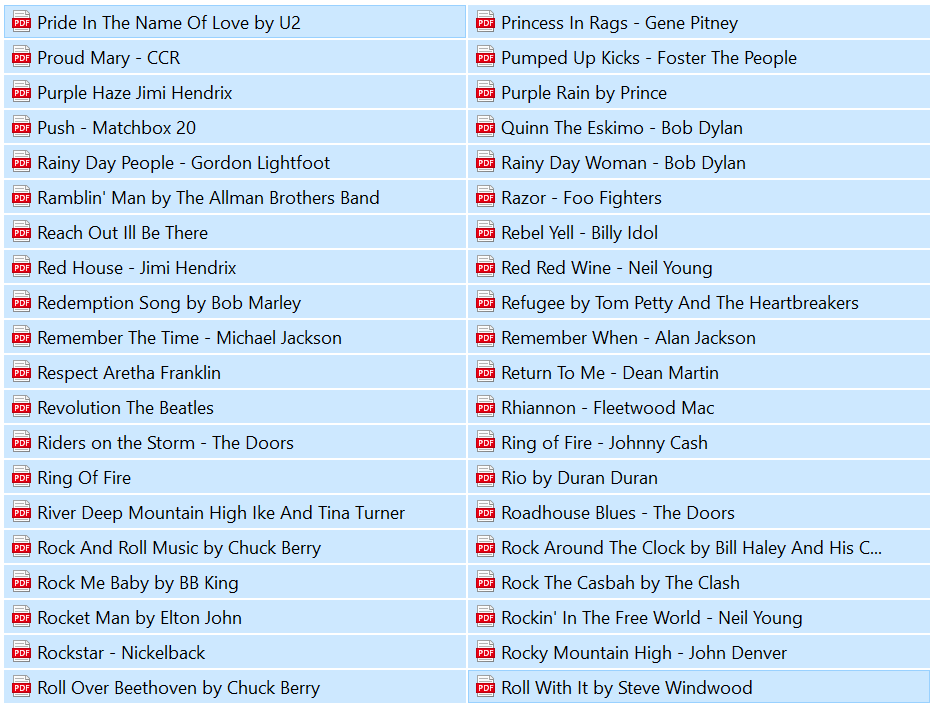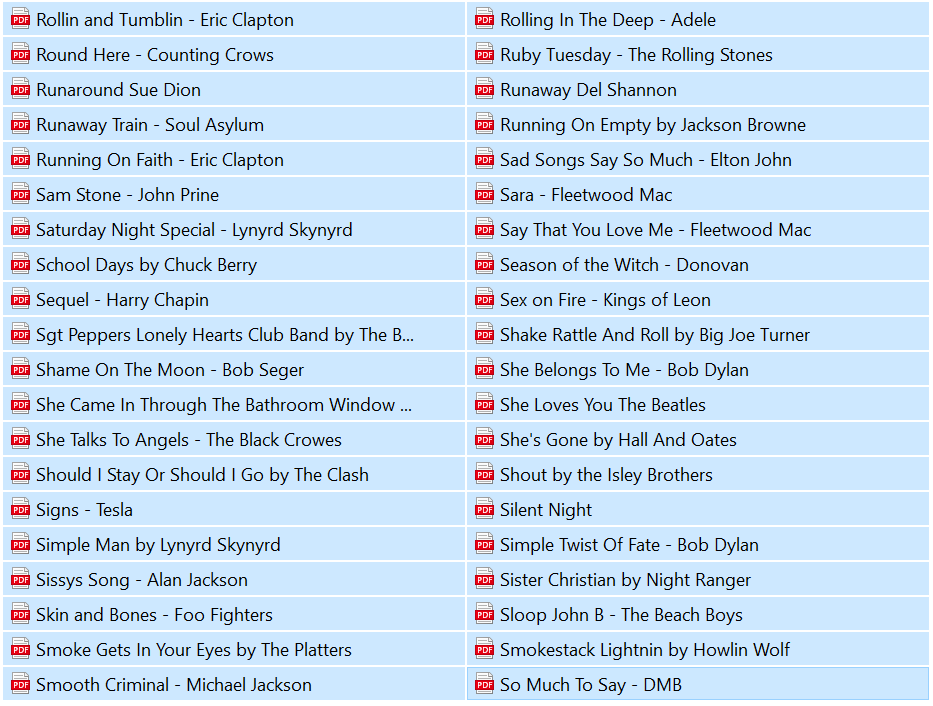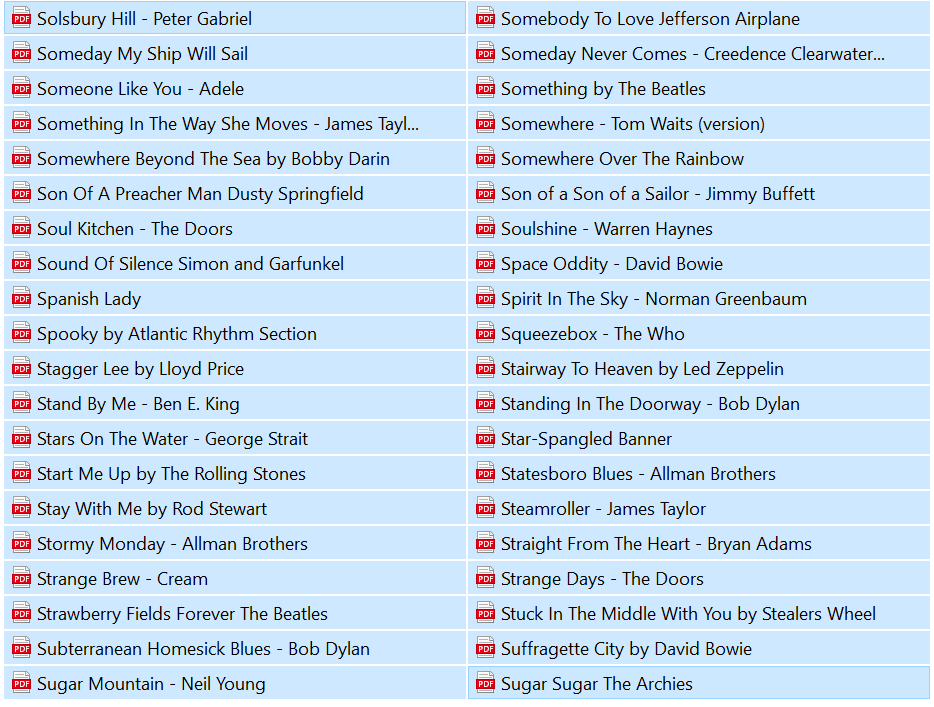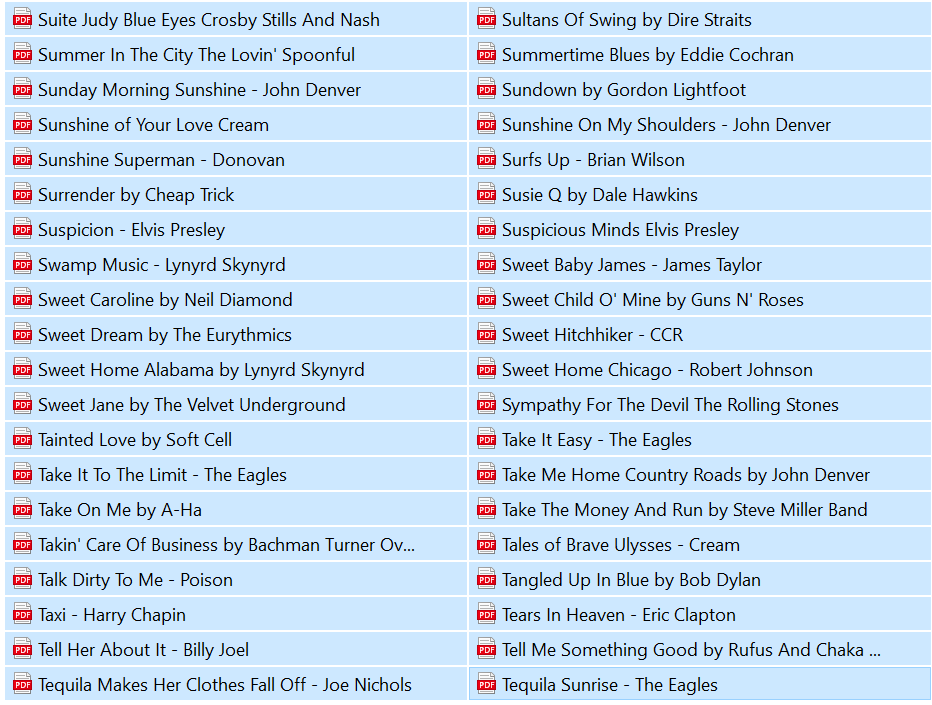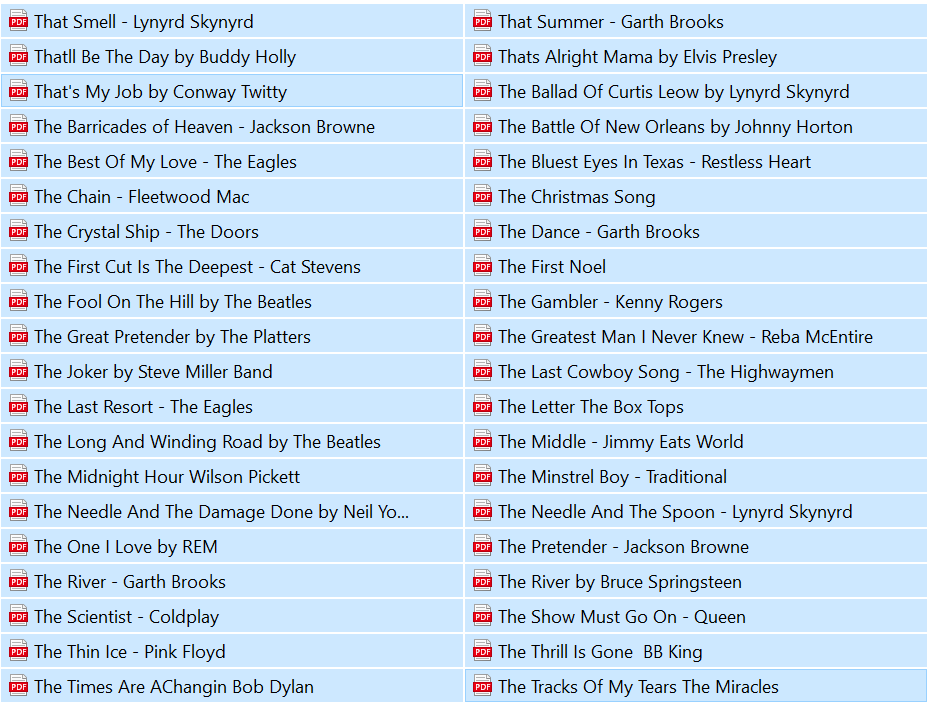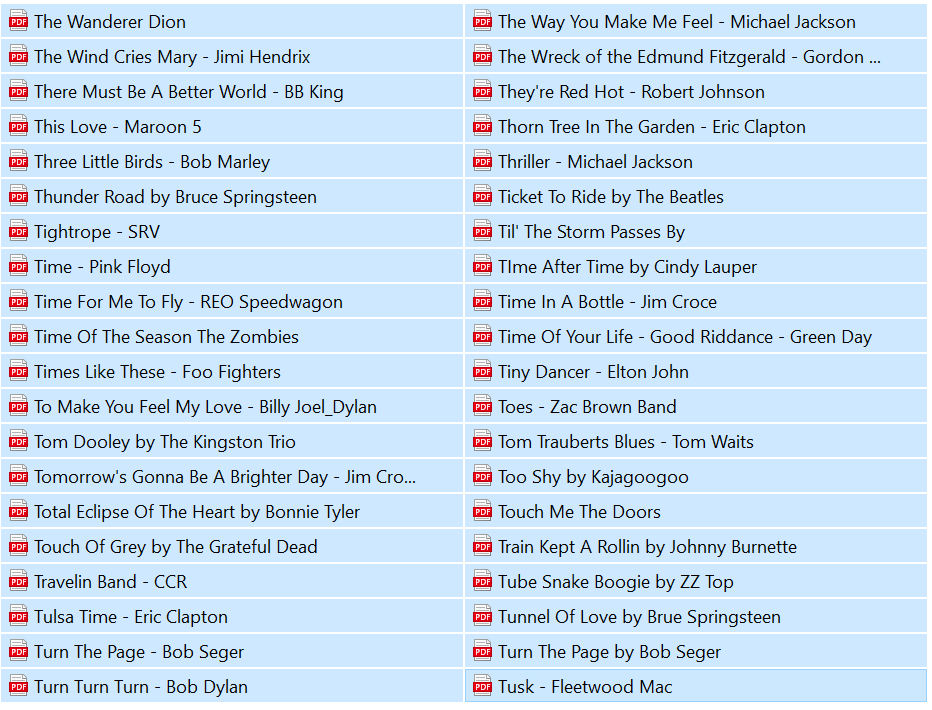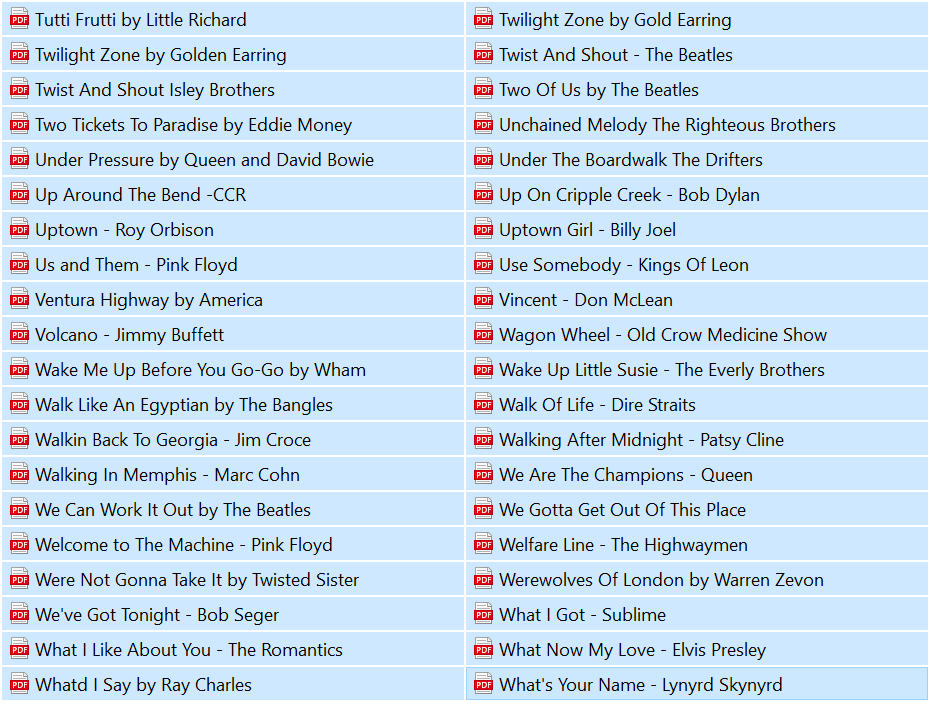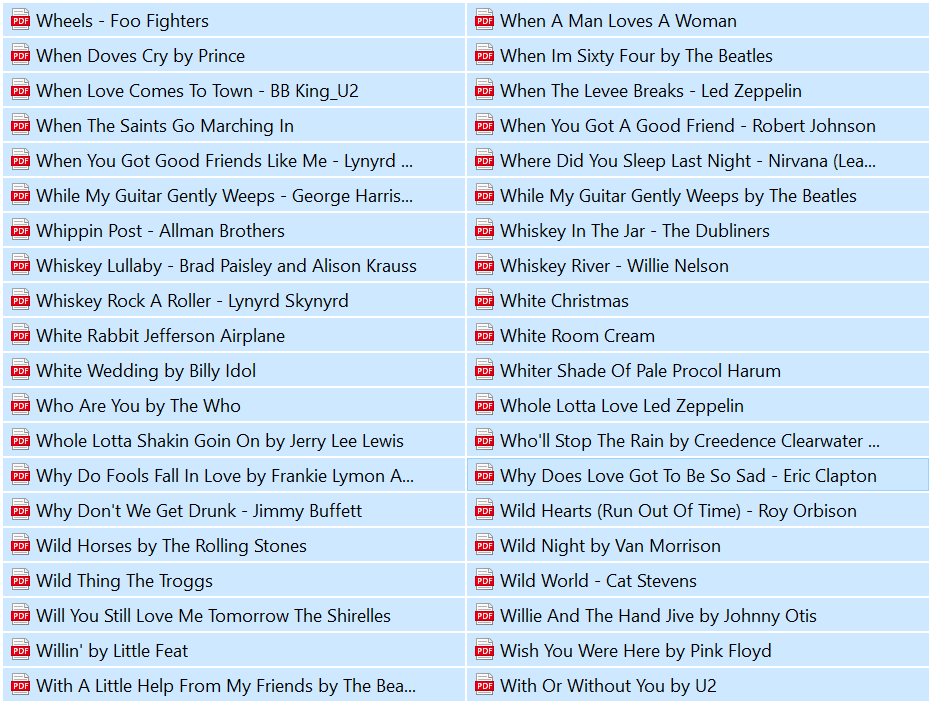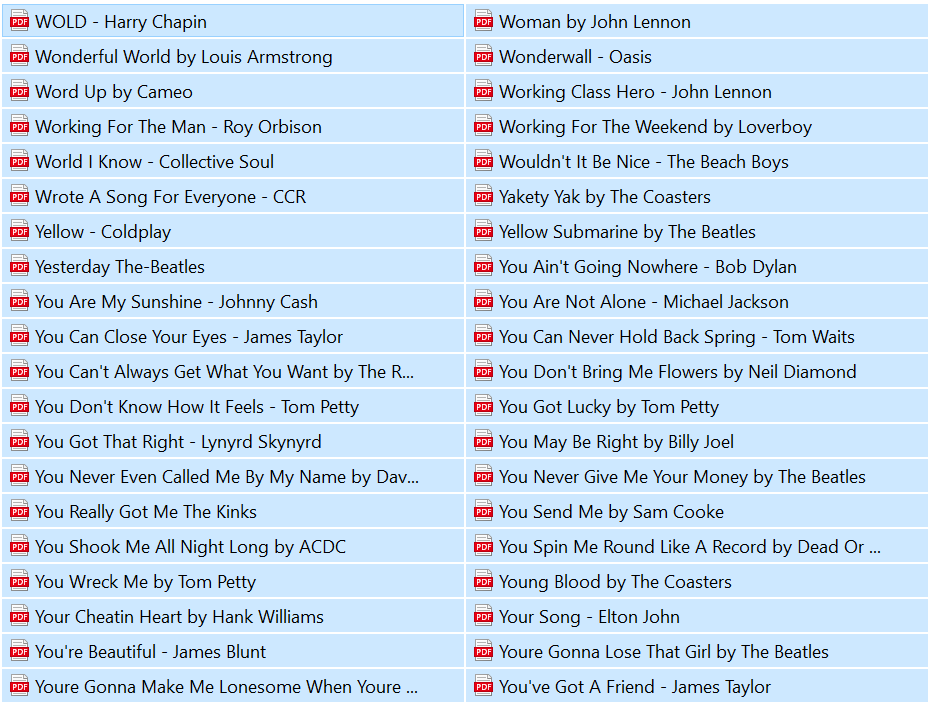 Chord And Lyric Sheets = INSTANT Playability!
Are you looking for new, refreshing songs to play and sing? The classics? The "bar staples" that everyone wants to hear? If so, then look no further! Each and every file I have to offer is a PDF and will open on any computer!
Imagine: If you've ever played in front of a group, no matter how many, then you know that someone will ask you to play their favorite song. This is a given. Maybe it's just your husband, wife, girlfriend, boyfriend, or best friend.

No matter what, the second you grab your guitar you'll hear those ever-so common words…

"Play me a tune!"
Why These Songs Are Perfect For You
We've done ALL of the leg work in finding the songs you simply MUST know…
We've done ALL of the back-breaking research to give you accurate song renditions…
We've simplified ALL of those usually frustrating songs and made them EASY while sounding like the originals…
Retail Price of "Fake Books"
If you've ever picked up a "fake book" at your local bookstore, then you know that on average these books cost anywhere from $30 to $80 on average. The thing about most of these fake books is that they usually don't provide you with strumming patterns or chords placed right along with the lyrics. Instead you are forced to read between each and every line. My 1000+ reference files are organized so that you won't miss a single chord or lyric. You won't struggle to read a single page. Even better – I offer a variety of songs.
Don't pay $30 – $80 for one book!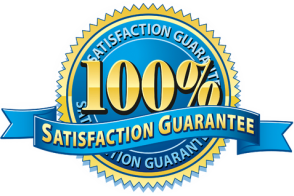 You can't lose with our 100%, ironclad, money-back guarantee
I'm so confident that you'll be nothing less than impressed with the "Ultimate Chord Songbook", I'm going to give you 60 days of access and I'm going to take away all of the risks.
Test drive it for 60 days. If for any reason you're not absolutely thrilled at the end of your trial period, just let me know and I'll cheerfully send you a 100% refund of your investment. No questions. No hassles.
Just click the "add to cart" button below to get your "Ultimate Chord Songbook" on a USB Flash Drive for only 25.00: