"An Effective Way To Boost Your Guitar Playing Ability 266% While Learning Techniques, Tricks, Licks, Riffs Of Guitar Greats Past And Present"
It's The Guitar Player's Dream Come True!
Yes, you can learn how to play your favorite songs on the guitar note for note and Riff-O-Matic can help you achieve this goal faster than ever before. That's because I've discovered.
"The Amazing Formula for Learning Songs On The Guitar"
Riff-O-Matic is an internet-based learning program that can teach you how to play hundreds of songs, riffs, and licks on the guitar just like the pros. Riff-O-Matic achieves this through tablature, video, audio, diagrams, pictures, and easy-to-follow instructions presented on our exclusive "members only" website.
Thousands of guitar players from all over the world have used Riff-O-Matic as their "secret weapon" since its inception 20 years ago. There are Riff-O-Matic students from over 100 countries! It's perfect for guitar players of all levels! It's a fun and effective way to dramatically increase your ability to play the guitar.
"Riff-O-Matic is by far the best riff teacher that has ever stepped foot on the face of this earth. I've spent no less than 300 hours a year with the Riff-O-Matic program and that was a couple of years ago! Now, they do the new riff-a-day, and I'm on it every afternoon after work, to check out the new Riffs. The list is way too long to try to mention all the riffs, But take my word for it they're great!" -Mark D.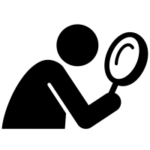 Here At Riff-O-Matic, You'll Discover:
Hundreds of exclusive song lessons with audio, tab, and diagrams. They're easy to follow, too!
Tips and tricks on how to play featured songs and riffs. Go beyond just the tab and find the easiest and most effective way to learn the song.
Valuable resources that are printable and downloadable. You can even make your own reference manual.
Complete and accurate song transcriptions. Play along note for note with guitar greats like Hendrix, Vaughan, Van Halen, and more.
Songs are broken down into easy-to-digest "chunks" that allow you to master each section of the piece separately and then put it all together.
Great practice material to develop your skills and understanding! Plenty of tracks to play along with!
Request-A-Song: if you don't see a song on the site that you want to learn, just ask us and we'll do all that we can to get you the song.
Now You Can Learn How To Play Guitar Like The Greats!
Whether you are just learning how to play the guitar, or you already have some basic skills, we can help you to improve dramatically.
"Your site has been instrumental (pardon the pun!) in helping me finally reach a new level of playing. I love the mini clips/videos and the sound bits, broken down. At first, I would watch them and think that I'd NEVER be able to 'get' this stuff. I soon learned that all it takes is persistence. " – David

No Music Reading Knowledge is Necessary!
We get right to the good stuff.  We teach you how to use the guitar like a pro without all that boring theory.  You'll start right out holding a guitar, not a pencil.
Riff-O-Matic will show you how to play the music of artists such as:
Jimi Hendrix
Stevie Ray Vaughan
ZZ Top
The Eagles
Eric Clapton
Joe Satriani
Metallica
Dire Straits
Ozzy Osbourne
Chuck Berry
70's rockers from CCR, Boston, and The Doobie Brothers.
Classic 80's Metal (Motley Crue, Cinderella, Poison)
90's hits from Nirvana, STP, and Rage Against The Machine.
And a whole lot more (too many to name here)!
Here's a sample of the songs that we have covered (or will cover soon):
"Nothing Else Matters" by Metallica
"Creep" by Radiohead
"House Of The Rising Sun" by The Animals
"Hurt" by Johnny Cash
"Wonderwall" by Oasis
"Pride And Joy" by Stevie Ray Vaughan and Double Trouble
"Still Got The Blues" by Gary Moore
"Stormy Monday" by Allman Brothers Band
"All Right Now" by Free
"Beast Of Burden" by The Rolling Stones
"Black Betty" by Ram Jam
"Black Magic Woman" by Santana
"Tube Snake Boogie" by ZZ Top
"Sweet Home Chicago"  by Robert Johnson
"Thunderstruck" by ACDC
"All The Small Things" by Blink 182
"The Ocean" by Led Zeppelin
"Soul Man" by Sam And Dave
"Free Fallin'" by Tom Petty
"China Grove" by The Dobbie Brothers
"I Wanna Be Sedated" by The Ramones
"Helter Skelter" by The Beatles
"Every Breath You Take" by The Police
"Sharp Dressed Man" by ZZ Top
"Hard To Handle" by The Black Crowes
"The Boxer" by Simon & Garfunkel
"I Won't Back Down" by Tom Petty
"Yellow Ledbetter" by Pearl Jam
"The Joker" by The Steve Miller Band
"Stray Cat Strut" by Stray Cats
"Sex On Fire" by Kings Of Leon
"Rumble" by Link Wray
"Cult Of Personality" by Living Color
"La Bamba" by Los Lobos
"Beat It" by Michael Jackson
"Hawaii Five-O Theme" by The Ventures
"Running Down a Dream" by Tom Petty
"Santeria" by Sublime
"Rusty Cage" by Soundgarden
"More Than Words" by Extreme
"Crazy Little Thing Called Love" by Queen
"Keep Your Hands To Yourself" – Georgia Satellites
"Simple Man" – Lynyrd Skynyrd
"Sweet Home Alabama" – Lynyrd Skynyrd
"The Weight" – The Band
"Up On Cripple Creek" – The Band
 "The Thrill Is Gone" – B.B. King
 "Stormy Monday"
 "Born On The Bayou" Creedence Clearwater Revival
 "Every Rose Has It's Thorn" – Poison
 "Gimmie Three Steps" – Lynyrd Skynyrd
 "Hallelujah" – Jeff Buckley
 "Imagine" – John Lennon
 "Here's A Quarter"
 "Johnny B. Goode" – Chuck Berry
 "Knockin' On Heaven's Door" – Bob Dylan
 "Listen To The Music" – Doobie Brothers
 "Long Haired Country Boy" – Charlie Daniels Band
 "Never Been To Spain" – Three Dog Night
 "Take It Easy" – The Eagles
 "Tush" – ZZ Top
 "Pride And Joy" – Stevie Ray Vaughan
 "Cover Of The Rolling Stone"
 "Born To Be Wild" – Steppenwolf
 "Old Time Rock And Roll" – Bob Seger
 "Hoochie Coochie Man" – Muddy Waters
 "Wonderful Tonight" – Eric Clapton
 "Midnight Special" – Creedence Clearwater Revival
"Margaritaville" – Jimmy Buffet
"Brown Eyed Girl" – Van Morrison
 "Whiskey Bent And Hell Bound" – Hank Williams Jr.
 "Move It On Over" – Hank Williams
 "House Of The Rising Sun" – The Animals
 "Hey Joe" – Jimi Hendrix
 "Drift Away"
 "Can't You See" – Marshall Tucker Band
 "Before You Accuse Me" – Eric Clapton
And Much More!
"Riff-O-Matic is just great! Where else can you get the songs that you are looking for, complete with video, tab, and the music itself for you to learn, step by step? It's like having a private guitar teacher right on your computer! And you can go at your own pace if the song is a little too advanced for you. I can't say enough about it! Thanks so much." – Hiram Jacob Segarra

Imagine Finally Playing Guitar At The Level You've Dreamed Of
You know you've got it in you to be a great musician, right? You've got the talent. Now all you need is the right training.
Just Think Of Your New Life As A Respected Musician
Imagine yourself at a party or maybe at school, your guitar in hand, surrounded by people enjoying your music, and even asking you to play more for them. People always appreciate good music, and you may just find yourself the center of attention among your friends.
Or imagine yourself and your buddies putting a band together. Due to your great new sound, bars, and clubs are calling to book you. People start to recognize you as you walk down the street. As you build a name for yourself, who knows? People may even start coming to you for advice or lessons!
With Riff-O-Matic you'll learn how to play songs faster than ever before. You'll gain insight into the works of guitar greats and improve your musicianship. You'll be a better, faster, and more knowledgeable guitarist!
Don't Just Take My Word For It. Here's What Students Have To Say:
"I have always wanted to learn to play guitar and now your site is helping me realize my dream. With a new daily Riff lesson, I can "see and hear" how it should be played and review it as much as I like. It's like having an instructor right here with me at my convenience. Plus the growing library of riffs, songs, and jam tracks is always available to learn and practice, as well as just have fun with! Whether I want to play rhythm or lead, pick or fingerstyle your site has it all and compliments any other learning sources available. Thanks for a great site" …..Merrill C.

"Before Riff-O-Matic I was playing what I thought was average. Only to find out that I was just a novice or less. After a few months, I had gained my confidence back…"

"Riff-O-Matic is amazing! I worked with this service, and it is really quite unbelievable. Each lesson covers an entire tune. Sound and video clips help you through the tricky parts – and these are really very well prepared. Professional scores, offering both tablature and standard notation are downloadable in two formats for your choice. Using Riff-O-Matic, I have learned new tunes that I never thought I could have learned; and done so in less than a half hour! Riff-O-Matic rocks!" -David L.

"Just learning to play, I was looking for some form of assistance to take my interest level up a notch. I found Riff-O-Matic and that was the answer. Your learning tools have been the best. Thanks loads, keep up your good work." – George Woodeen

"A great learning tool. Popular songs are written out in an accurate tab. And it gets better. The songs are demonstrated in the video by good guitarists."

"I have been rehearsing with Riff-O-Matic for over a year. What a great learning tool. I especially enjoy the video instruction clips and the excellent choice of tunes. Thanks very much and keep up the good work." – Larry

"Great, educational method.Very, very comprehensive. The video support for the lessons is so helpful. I have been playing "Dance the night away" the wrong way for more than 10 years, I can not believe it, took me 5 min. with Riff-OMatic to get it right and enjoy it, and so many songs to go."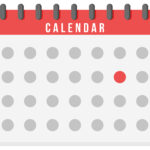 In Search Of Fresh Lessons? A New Lesson Based Off Classic Guitar Songs–Daily!
Riff-O-Matic never becomes boring. That's because it's home to one of the hottest guitar destinations on the internet: Riff-A-Day
By becoming a Riff-O-Matic subscriber you'll also get access to daily "Riff-A-Day" segments. Every day we'll present you with new lessons based on riffs, songs, and solos! You'll get about 30 new lessons a month, that's well over 365 lessons a year. That's a lot of playing exposure!
Imagine yourself learning how to play something new on the guitar every single day. Do you realize how much better you would play after only a few weeks? Just imagine yourself a year from now with 365 lessons under your belt.
I know what some of you are thinking: "I can't possibly learn how to play how to play something new every day." But, you can with our easy-to-follow system.
Some days the lesson will be hard to learn, but on other days it may be a little easier. You've got to have a challenge every once in a while to get better, right? What matters is that you are trying. You will get better at guitar by using  Riff-O-Matic-Guaranteed!
"I have subscribed to Riff-O-Matic for approximately two years now. I played guitar since I was nine years old, and I am presently fifty-seven. I took twenty-two years off to serve my country and retire as an army paratrooper. Now, I have plenty of time to practice but found I was stale and out of touch. Riff-O-Matic has helped me gain the proficiency needed to get out and play once again. I can whip up a solo or just listen to a song and figure out most of it. The study of the various scales added to popular song riffs helped train my ear and fingers. I look forward to Riff-O-Matic e-mails, I'm in love. I can't thank Kenny enough for his dedication and support, I think everyone, regardless of skill level, should participate in this program. I just cannot believe how much I have improved and how confident I am in my playing. I love to hear comments from people I stand in with or just plain jam with. Thanks, Kenny and Riff-O-Matic!!" – James V.
We've Got Everything You Need Right Here
This is an exclusive site. All of the course information has been compiled and created by established guitar experts specifically for Riff-O-Matic. You won't find a program with this sort of depth and range anywhere else on the Web.
Riff-O-Matic  Is Totally Affordable
Music lessons can be very expensive. A year of training with a teacher can cost upwards of $1,000. Riff-O-Matic is totally affordable. Just pay your low membership fee of 37.00 per year, and you'll have access to the best guitar training on the web.
That's just a few cents per lesson! How can you go wrong?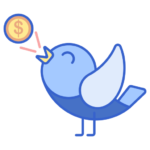 The Super Early Bird Bonus Offer
Okay… so we are both in complete agreement that this is a great product… an incredible package filled with awesome potential, and more importantly, this has been tested, tried, and proven, so there is absolutely no risk! That aside, I'd like to give you yet another reason to join today:
Order today and I'll upgrade your Riff-O-Matic 1-year membership to a Lifetime Membership.
That's right! You'll get a lifetime membership to Riff-O-Matic for only 37.00, but you must act today!
"I've started playing again after a 10-year hiatus. Riff-O-Matic's classic rock licks are great for re-learning the stuff I forgot! (I'm darn near a "seasoned citizen.") Plus, the newer songs offer a whole new set of opportunities. You CAN teach an old dog new tricks! Thanks!"

Our Ironclad 100% Risk-Free 90-Day Money Back Guarantee
We're so confident that you'll be nothing less than impressed with the program, we're going to give 90 days of access to Riff-O-Matic– including our cutting-edge information, resources, and expert instructors– and we're going to take away all of the risks.
Test drive the program for 90 days. If for any reason you're not thrilled at the end of your trial period, just let us know. We'll cheerfully send you a 100% refund of your investment. No questions. No hassles.
Because we provide personal instruction there's a limit to the number of members we can accept. If you're not thrilled with what you're getting, we would rather refund your money and open your spot up to someone else. There's absolutely no risk.
RIFF-O-MATIC
LIFETIME MEMBERSHIP

IS ONLY 37.00

Just click add to cart to secure your lifetime membership today.

"I always wanted to play the guitar but was frustrated because I never learned to read music. Unless I already knew the song I had a tough time, even with Tab. Riff-o-Matic ended this frustration. Your video and audio lessons have let me play to a level I only dreamed about." – Jack S.
Double Quotation Icon by Delesign Graphics on IconScout
Image by brgfx on Freepik