Featuring…
Aerosmith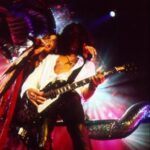 Songs include:
Mama Kin
Some Old Song And Dance
Sweet Emotion
Walk This Way
Bonus: Dream On Backing Track
Creedence Clearwater Revival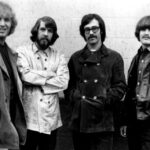 Songs include:
Down On the Corner
Fortunate Son
I Put A Spell On You
Lodi
Proud May
Susie Q
Up Around the Bend
Who'll Stop The Rain
Queen

Brian Man, an astrophysicist turned guitar great, was a co-founder of the group Queen. His melodic playing carries each song to new highs and serves as a perfect counterpoint to vocalist Freddie Mercury.
Songs Include:
Another One Bites The Dust
Bohemian Rhapsody
Crazy Little Thing Called Love
We Are The Champions
Carlos Santana

As the leader of the band "Santana", Carlos Santana has been able to bring Latin-infused rock to the limelight. His soaring solos are heavily featured throughout the band's many hits.
Songs include:
Black Magic Woman
Moonflower
Oye Como Va
Chuck Berry

As the prototype rock guitarist, Chuck Berry has influenced the biggest names in rock throughout the years. His signature licks and stage antics represent what rock and roll is all about.
Songs Include:
Johnny B. Goode
Maybellene
Memphis Tennessee
Rock And Roll Music
Roll Over Beethoven
School Days
The Allman Brothers Band

Duane and his brother Greg Allman formed The Allman Brothers Band which became the quintessential jam band. He is perhaps the best slide guitarist of all time. Unfortunately, he died at a very young age, so we didn't get to enjoy him for long.
Songs include:
Melissa
One Way Out
Whipping Post
Midnight Rider
Ramblin' Man
Jeff Beck

As the guitarist's guitarist, Jeff Beck can make the guitar talk, squeal, moan, and sing. His largely instrumental catalog might not feature a lot of mainstream hits, but it has kept many guitarists awake at night wondering "how did he do that?".
Songs include:
Cause We've Ended As Lovers
Going Down
Blue Wind
Greensleeves
People Get Ready
You Know What I Mean
Joe Walsh

Walsh started pumping out hits with James Gang, but soon embarked on a solo career with continued success. Soon he found himself as a hired gun for the rock superband "Eagles".
Songs Include:
Hotel California
Life's Been Good
Take It Easy
Dire Straits
This fast fingerpicker can really make the guitar talk. As the frontman for Dire Straits, he has recorded and performed some of the most tasteful solos you'll hear. The details of his playing make for a great study.
Songs Include:
Money For Nothing
Sultans Of Swing
Romeo And Juliet
Walk Of Life
Ozzy Osbourne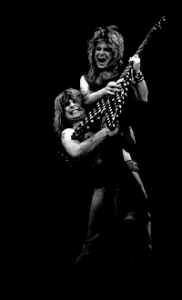 This classically influenced rocker made a splash as Ozzy Osbourne's guitarist. At first, Randy Rhoads was compared to Eddie Van Halen, but upon closer listening, people realized he was on a completely different track. Unfortunately, he died in an awful plane crash at a young age, so we never really saw his true potential.
Songs Include:
Crazy Train
Mr. Crowley
Dee
Over The Mountain
I Don't Know
Deep Purple
Another classically influenced rocker can be found in Ritchie Blackmore of Deep Purple. He took complicated classical music and combined it with basic blues ideas and found a spot right in the middle.
Songs Include:
Smoke On The Water
Highway Star
Space Truckin'
Woman From Tokyo
Black Sabbath
As a founding member of  Black Sabbath, Tony Iommi helped provide a blueprint for Metal music with his iconic riffs.
Songs Include:
Iron Man
NIB
Paranoid
Planet Caravan
Warpigs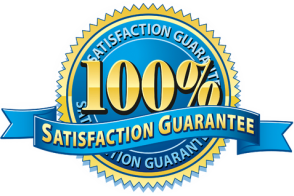 You can't lose with our 100%, ironclad, money-back guarantee
I'm so confident that you'll be nothing less than impressed with the collection, I'm going to give you 60 days of access and I'm going to take away all of the risks.
Test drive it for 60 days. If for any reason you're not absolutely thrilled at the end of your trial period, just let me know and I'll cheerfully send you a 100% refund of your investment. No questions. No hassles.
Just click the "add to cart" button below to get "Ultimate Guitar Songbooks: Volume 2" on a USB Flash Drive for only 25.00: