Jam Packed! Here's What's Included:
1. Core Strumming Lesson Series
You'll discover over 25 video lessons in the core strumming series with the complete tab included.
I've designed these lessons to help make you a confident strummer. You'll improve your timing, chord knowledge, and learn a lot about rhythm. You'll want to work through each lesson one at a time in chronological order. We'll be diving into some fairly deep waters towards the end of this core strumming lesson play, but don't worry because I'll explain everything in detail as we go along.
I've included everything you'll need in order to work through the lessons. Nobody said playing guitar would be easy, so please don't get discouraged at any point. Take your time and go step-by-step. Stop and spend extra time on the things that you find particularly difficult. I've heard all of the excuses. "I've got no rhythm", "My fingers won't go there", "I'm tone deaf", or "My fingers hurt". None of this is true (except your fingers will hurt). You DO have rhythm, everybody has rhythm, and I'll prove it to you.
2. "Strumming School" Ebook Series
This series of 16 mini-ebooks will help you to expand your strumming skills as well as increase your knowledge of chords, music theory, and advanced concepts. You'll discover new things that will help you become not only a better strummer but a better musician:
Strumming School – Intro To Rhythm
Strumming School – Chord Voicings Chart
Strumming School – Time Signatures
Strumming School –  Altered Bass Notes
Strumming School –  Altered Bass Notes Cont'd.
Strumming School – Amending Chords
Strumming School –  Chord Fragments and Families
Strumming School – Chord Phrasings and Progressions
Strumming School – Circle of 5ths
Strumming School – DAF Formation
Strumming School –  I-IV-V
Strumming School – Moving Keys
Strumming School – Progression II
Strumming School – Transposing With A Capo
Strumming School – Capo In Action Supplement
Strumming School – Muting Notes
3. Detailed Strum And Sing Video Lessons
The idea of these lessons is to teach you how to strum and sing popular songs primarily as a one-man band type of situation (but they can work in a duo or band, too). With that said, they are not note-for-note renditions, but simplified versions that just follow the chords. I'll show you exactly how to perform them with chord and lyric sheets. You'll learn the strumming patterns and how to sing and play them at the same time.
Here are the songs I'll show you:
Act Naturally by The Beatles
Already Gone by Eagles
Brown Eyed Girl by Van Morrison
Can't You See by Marshall Tucker Band
Desperado by Eagles
Hey Joe by Jimi Hendrix
Into The Mystic by Van Morrison
Knockin' On Heaven's Door by Bob Dylan
Learning To Fly by Tom Petty
Peaceful Easy Feeling by Eagles
Refugee by Tom Petty
Sittin' On The Dock Of The Bay by Otis Redding
Sweet Home Alabama by Lynyrd Skynyrd
Take It Easy by Eagles
Three Little Birds by Bob Marley
Twist And Shout by The Beatles
Who'll Stop The Rain by CCR
You Ain't Going Nowhere by Bob Dylan
You Can't Always Get What You Want by The Rolling Stones
You're Gonna Make Me Lonesome When You Go by Bob Dylan
After Midnight by J.J. Cale
Ask Me No Questions by B.B. King
Before You Accuse Me by Eric Clapton
Blowin' In The Wind by Bob Dylan
Get Back by The Beatles
Go My Mojo Working by Muddy Waters
I Shall Be Released by Bob Dylan
Keep Your Hands To Yourself by The Georgia Satellites
Long As I Can See The Light by CCR
Make You Feel My Love by Bob Dylan
The Sky Is Crying by Stevie Ray Vaughan
This Land Is Your Land by Woody Guthrie
4. 500+ Chord And Lyric Library
Whether you perform in public or for just a few friends, you need to have an arsenal of songs on command at any time, and with the Chord And Lyric Library that's included on the Strumming Masterclass flash drive, you'll have instant access to over 500 of the most requested songs. Not everyone wants to sit at a computer all day long, so the Chord And Lyric Library provides you with the perfect variety of songs to pick from and take with you to your next performance.
These songs are the music staples that everyone wants to hear. You can perform them on your acoustic guitar or jam them out on your electric. Our versions are instantly playable. You can play them as a solo artist or even with a band.  Each song is in text format.
There are too many songs to list here, so I a made a video that will show you the list:
5. The Strummer's Guide To Understanding And Using Chords
This series of lessons will reveal the magic of chords to you. You'll discover how chords work together and how to insert the perfect chords into your own music.
How Chords Are Made
Let's learn how chords are constructed.
Chord Families
Most people might not realize it, but scales have their own built-in chord families. By using the notes from a scale we can make up 7 different chords. These chords made from the scale will work perfectly with the scale. Each chord constructed from a scale plays a different role and knowing how they interact with each other will make you a better player and songwriter.
Roman Numeral System
Here's how and why musicians will often use the Roman numeral system to label chords.
Chord Leading
You can use chords from various keys, and you can get them to sound good, but generally, there are a few simple rules to follow. In any given key, certain chords are much better at following the previous chord than others. This article is a chord-leading reference guide that will help you understand how chords, in a given key, work together.
Diminished (vii°) And Augmented Chords (V+)
A diminished 7th chord is comprised of a diminished triad ( is a triad consisting of two minor thirds above the root) plus a double flatted 7th (same note as the 6th). Its primary use is to lead to the tonic or root note of the song.
The Dominant 7th Chord
In this lesson, we'll discuss the dominant 7th chord and its use.
Suspended Chords
A suspended chord is a chord that creates a subtle harmonic tension by adding an extra note that sounds like it wants to resolve back to the original chord. You can hear their use in most types of music.
6. How To Play The Most Commonly Used Chords
Also included are 30 video lessons on how to play the most commonly used open chords and barre chords.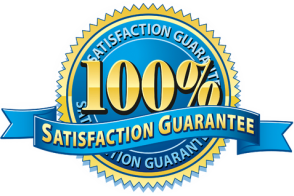 You can't lose with our 100%, ironclad, money-back guarantee
I'm so confident that you'll be nothing less than impressed with the program, I'm going to give you 60 days of access and I'm going to take away all of the risks.
Test drive it for 60 days. If for any reason you're not absolutely thrilled at the end of your trial period, just let me know and I'll cheerfully send you a 100% refund of your investment. No questions. No hassles.
Just click the "add to cart" button below to get "Strumming School" on a USB Flash Drive for only 37.00: