Here's What You'll Get:
1. The Absolute Basics
Start here! This covers everything you need to know to start playing.
Lessons include:
How To Fret The Guitar
How To Hold The Guitar
Guitar Practice Tips
Naming The Strings
Tuning Your Guitar
Tuning Tips
The History Of Guitar Picks
The Pick And Its Use
Notes On The Fretboard
Notes On The Guitar Diagram
All About Dot Inlays
Using Dot Inlays
How To Read Tablature
The Beginner's Warm-Up
2. Chords 101
Lessons include:
How To Read Chord Diagrams
Intro To Open Chords
Commonly Used Open Chords
Intro To Barre Chords
A Shape Barre Chord
E Shape Barre Chord
A Minor Barre Chord
E Minor Barre Chord
Chord Construction
Chord Families
Chord Leading
Using Roman Numerals
C Chord Variations
G Chord Variations
E Chord Variations
A Chord Variations (parts 1 & 2)
D Chord Variations (parts 1 & 2)
Diminished Chords
Dominant 7th Chords
The Easiest Chord
Easy F
Major 7th Chords
Creating Fills Over The Open A Chord
Creating Fills Over The Open C Chord
Creating Fills Over The Open D Chord
Creating Fills Over The Open E Chord
Creating Fills Over The Open G Chord
Suspended Chords
D Slash Chords
E Slash Chords
A Slash Chords
C Slash Chords
G Slash Chords
How To Use A Capo
Power Chord Tutorial
"The Big Book Of Power Chords" E-book
3. Strumming 101
Here's a break-down of the lessons from the course:
Lesson 1: We'll take it easy at first, but all the while you'll be learning some very important things. In this first lesson, we'll learn how to count and strum the whole note.
Lesson 2: Next up is the half note. You'll learn how to count and strum them.
Lesson 3: In this lesson, we'll combine whole notes and half notes. Fun and easy!
Lesson 4: Now we're getting somewhere! In this lesson, you'll be introduced to the quarter note.
Lesson 5: Here's another quarter note exercise.
Lesson 6: By this point, we've learned a lot already. In this lesson, we'll play an exercise that combines everything.
4. Techniques 101
Here's a series of lessons that will show you how to perform common guitar techniques.
Lessons include:
Alternate Picking
Bend And Release
Full And Half Step Bend
Legato Slides
Natural Harmonics
Slides
String Rake
Tapping
Trills
Unison Bends
Volume Swell
5. Riffs 101
These classic riffs require a little more than just strumming chords, but they're super easy and a great place to start! Learn how to play the following riffs with our detailed video lessons:
"All Right Now" by Free
"All The Small Things" by Blink 182
"Another One Bites The Dust" by Queen
"Blister In The Sun" by Violent Femmes
"Born To Be Wild" by Steppenwolf
"Breaking The Law" by Judas Priest
"Cocaine" by Eric Clapton
"Come Together" by The Beatles
"Crazy Train" by Ozzy Osbourne
"Day Tripper" by The Beatles
"Dirty Deeds" by ACDC
"Don't Fear The Reaper" by Blue Oyster Cult
"Hair Of The Dog" by Nazareth
"Rockin' Into The Night" by 38 Special
"Slow Ride" by Foghat
"Smoke On The Water" by Deep Purple
"Sunshine Of Your Love" by Cream
"Talk Dirty To Me" by Poison
"The Wind Cries Mary" by Jimi Hendrix Experience
6. Blues Guitar 101
Lessons include:
Standard 12 Bar Blues Progression And Variations
Standard Blues Progression Using 7th Chords
I, IV, V Chords
Blues Jam Cheat Sheet Guide
Better Bends
Call And Response
Fake It Till You Make It
Finding The Key Signature
Returning To The Root
Slow Blues
B.B. Butterfly
Expanding Turnaround
Descending Turnaround
Contrary Motion Turnaround
Anatomy Of A Turnaround
Ascending Turnaround
The Generic Turnaround
Blues Scales
Bluesy Double-Stops
7. Lead Guitar 101
Here's a collection of lessons that will help you become proficient at lead guitar while learning real-world solos.
Lessons include:
Ain't Talkin' 'Bout Love by Van Halen (3 lessons)
All Along The Watchtower (1 lesson-1st solo)
Another Brick In The Wall by Pink Floyd (9 lessons)
The Thrill Is Gone by B.B. King (11 lessons)
Bohemian Rhapsody by Queen (7 lessons)
Burning For You by Blue Oyster Cult (5 lessons)
Cheap Sunglasses by ZZ Top (5 lessons)
Come Together by The Beatles (3 lessons)
Highway To Hell by ACDC (5 lessons)
Top Gun Anthem
The Wind Cries Mary by Jimi Hendrix (5 lessons)
Wipe Out by The Ventures (4 lessons)
Wonderful Tonight by Eric Clapton (2 lessons)
Pentatonic Scales
8. Fingerstyle 101
Learn how to play fingerstyle guitar faster than you ever thought possible
Ok. First things first. If you have a pick anywhere near you, hide it!
Fingerstyle guitar is the technique of playing the guitar with your fingers instead of a pick. This can be done by plucking the strings with your picking hand, either directly with the fingertips, fingernails or with picks attached to fingers.
The term is often used synonymously with fingerpicking. Music arranged for fingerstyle guitar can include chords, arpeggios, and other elements such as artificial harmonics, hammering on and pulling off with the fretting hand, and using the guitar's body in a percussive manner.
Start Out On The Right Foot
Too many guitar students learn fingerstyle guitar the WRONG way. It's true, and YOU could be one of them!
Let me ask you a few questions…
Do you fumble your fingers around trying to find the right way to fingerpick a particular passage?
Are you struggling with pages upon pages of confusing tablature that won't quite show you how to use your picking fingers in the most effective way possible?
Fingerstyle 101 will…
Eliminate the confusion by giving you an easy template to use for almost any song
Keep you from getting confused when reading tablature or wondering where to place your picking or fretting fingers with this amazing new program
Drastically change the way you learn and play fingerstyle guitar.
Lessons include:
Blackbird by The Beatles
Dust In The Wind by Kansas
Bouree in E minor by Johann Sebastian Bach
Landslide by Fleetwood Mac
Bron-Yr-Aur by Led Zeppelin
Danny's Song by Kenny Loggins
The Boxer by Simon & Garfunkel
Air On A G String by Johann Sebastian Bach
Fast Car by Tracy Chapman
Andantino by Ferdinando Carulli
Scarborough Fair by Simon & Garfunkel
Ain't No Sunshine by Bill Withers
Dee by Randy Rhoads
Skill-building exercises
Fingerstyle 101 also includes a series of exercises that will take you from a rank beginner level to an intermediate and even advanced level.
Bonus Items
Bonus 1: "Easy Guitar Songbook"
Also included is the "Easy Guitar Songbook". It's a collection of chords and lyrics to 50 easy songs, so you can start strumming songs right away!
Songs include:
A Horse With No Name – America
Leaving On A Jet Plane – John Denver
For What It's Worth – Buffalo Springfield
Rockstar – Nickelback
Pumped Up Kicks – Foster The People
Bad Moon Rising – CCR
What I Got – Sublime
Rockin' In The Free World – Neil Young
Good Riddance (Time Of Your Life) – Green Day
Heroes – David Bowie
Wild Thing – The Troggs
Twist And Shout – The Beatles
Working Class Hero – John Lennon
I Want To Hold Your Hand – The Beatles
Hound Dog – Elvis Presley
Walk Of Life – Dire Straits
Stand By Me – Ben E. King
Wagon Wheel – Old Crow Medicine Show
Mrs. Robinson – Simon And Garfunkel
Honky Tonk Blues – Hank Williams
With Or Without You – U2
Glory Days- Bruce Springsteen
Yellow – Coldplay
Up Around The Bend -CCR
Jolene – Dolly Parton
Lucky Man – Emerson Lake And Palmer
Tulsa Time – Eric Clapton
Fire On The Mountain – Marshall Tucker Band
Collide – Howie Day
Jambalaya – Hank Williams
I Used To Love Her – Guns N Roses
Authority Song – John Mellencamp
You Are My Sunshine – Johnny Cash
Louie Louie – Kingsmen
Eleanor Rigby – The Beatles
Dead Flowers – The Rolling Stones
I Won't Back Down – Tom Petty
Red Red Wine – Neil Diamond
No Rain – Blind Melon
Nebraska – Bruce Springsteen
Hey Good Lookin – Hank Williams
Mr. Tambourine Man – Bob Dylan
Rock Around The Clock – Bill Haley and the Comets
Kansas City – Fats Domino
Johnny B. Goode – Chuck Berry
What I Like About You – The Romantics
Blue Suede Shoes – Carl Perkins
Going Up The Country – Canned Heat
Spirit In The Sky – Norman Greenbaum
The Middle – Jimmy Eats World
Bonus #2: "Guitar Workout" Ebook
Wouldn't you love to be able to play as fast as you wanted? "Guitar Workout" is my new e-book that gives you the tools you need in order to play guitar faster.
It is packed with exercises that will help you develop this speed, endurance, accuracy, and finger strength.
You'll discover…
75 different skill-building exercises
Various types of exercises such as alternate picking, legato, and finger confusion-based drills
Exercises for anyone from beginner to advanced
Everything you need to play faster
Bonus #3: Pentatonic Scales In Tab
Use this PDF to easily find the proper scale pattern to use for all possible key signatures. Includes a video tutorial, too!
Bonus #4: "Lead Guitar In 30 Minutes" Ebook
The sensational title of this new e-book is meant to get your attention. I hope it did because in just 30 minutes or less, you can learn how to play lead guitar over any song and this book will show you just how to do it.
"Lead Guitar In 30 Minutes (or Less)" will help you overcome the common obstacles beginners face when learning how to play lead guitar. In only 30 minutes you'll be playing lead guitar with confidence.
You'll find…
The 3 principles that you MUST know in order to play lead guitar
How to play lead with virtually ANY song.
The Easiest Step-By-Step Approach To Lead Guitar
How To Play Scales In All Key Signatures
Bonus #5: "Top 25 Blues Songs"
Boom Boom by John Lee Hooker
Crossroads by Cream
Dust My Broom by Elmore James
Going Down by Jeff Beck
Got My Mojo Working by Muddy Waters
Hoochie Coochie Man by Muddy Waters
I'm Tore Down by Eric Clapton
Killing Floor by Jimi Hendrix
Mannish Boy by Muddy Waters
Nobody Knows You When You're Down And Out by Eric Clapton
One Way Out by The Allman Brothers Band
Red House by Jimi Hendrix
Smokestack Lightning by Howlin' Wolf
Spoonful by Howlin' Wolf
Stone Crazy by Buddy Guy
Stormy Monday by T-Bone Walker
Sweet Home Chicago by The Blues Brothers
T-Bone Shuffle by T-Bone Walker
Whipping Post by The Allman Brothers Band
You Upset Me Baby by Joe Bonamassa
Bonus #6: "12 Barre Blues Collection"
A Minor Blues
Shuffle In A
Slow Blues In A
Walking Bass In A
B Flat Jazz Blues
Walking Bass in B Flat
Walking Bass in B
Shuffle In B
Slow Blues In B
Walking Bass In C
Shuffle in C
Slow Blues In C
C Sharp Minor Blues
Funky Blues In C Sharp
Walking Bass In C Sharp
Slow Blues In D
Texas Blues In D
Walking Bass In D
D Sharp Minor Blues
Walking Bass In D Sharp
E Minor Blues
Slow Blues In E
Texas Blues In E
Walking Bass In F
Shuffle In F
Slow Blues In F
F Sharp Shuffle
Walking Bass In F Sharp
Slow Blues In F Sharp
G Minor Blues
Walking Bass In G
Shuffle In G
Slow Blues In G
G Sharp Shuffle
Walking Bass In G Sharp
Slow Blues In G Sharp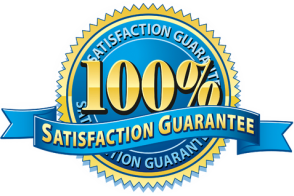 You can't lose with our 100%, ironclad, money-back guarantee
I'm so confident that you'll be nothing less than impressed with the collection, I'm going to give you 60 days of access and I'm going to take away all of the risks.
Test drive it for 60 days. If for any reason you're not thrilled at the end of your trial period, just let me know and I'll cheerfully send you a 100% refund of your investment. No questions. No hassles.
Just click the "add to cart" button below to get "Guitar 101 Resources" on a USB Flash Drive (37.00):