Here's What You'll Get
1. Fingerstyle Rock
Some of the very best rock artists used fingerstyle guitar in some of their very best songs. We're talking titan acts such as The Beatles, Led Zeppelin, and Pink Floyd. And where would the musical landscape be without songs such as Dust In The Wind and Yesterday?
Fingerstyle brought out the best in them and now it can bring out the best in you!
With this course called "Fingerstyle Rock" I'll reveal to you how to play some of the very best fingerstyle rock guitar songs.
With these lessons, you'll dive deep into fingerstyle rock songs through the tab,  images, and multiple training videos for each song, and everything totally explained. Each lesson will include a  PDF download with all the tabs and music for each song. These lessons are as in-depth as you can get.
The following songs will be covered in our lessons:
Landslide- Fleetwood Mac

Dust In The Wind- Kansas

Blackbird- The Beatles

Dee- Randy Rhoads

More Than Words- Extreme

Goodbye Blue Sky- Pink Floyd

Yesterday- The Beatles

Stairway To Heaven- Led Zeppelin

Crazy On You- Heart

Silent Lucidity- Queensryche

Babe, I'm Gonna Leave You-Led Zeppelin

Nothing Else Matters- Metallica

Fire And Rain by James Taylor

You've Got A Friend by James Taylor

The Boxer by Simon And Garfunkel

Don't Think Twice, It's Alright by Bob Dylan

Fast Car by Tracy Chapman

Imagine by John Lennon

Because by The Beatles

Let It Be by The Beatles
Sample Lesson…
Below is a sample lesson video from our "Goodbye Blue Sky" by Pink Floyd series of lessons. You'll be able to download the music for the song in the member's area.
These songs are time-tested. They are great songs that really show what the guitar is capable of. I've studied and learned from fingerstyle rock classics and now I'd like to share with you what I've discovered!
2. Campfire Coach
You'll discover how to play 20 songs in all. I'll show you how to play one-man-band arrangements of each song on the acoustic and how to sing the lead. You'll find all the training you'll need in order to play them at your next campfire.
The songs include:
A Horse With No Name by America

After Midnight by J.J. Cale

Bad Moon Rising by CCR

Blowin' In The Wind by Bob Dylan

Brown Eyed Girl by Van Morrison

Can't You See by Marshall Tucker Band

Desperado by Eagles

Free Fallin' by Tom Petty

Have You Ever Seen The Rain by CCR

Hotel California by Eagles

I Shall Be Released by Bob Dylan

Into The Mystic by Van Morrison

Knockin' On Heaven's Door by Bob Dylan

Learning To Fly by Tom Petty

Peaceful Easy Feeling by Eagles

Redemption Song by Bob Marley

Sittin' On The Dock Of The Bay by Otis Redding

Take It Easy by Eagles

This Land Is Your Land by Woody Guthrie

Three Little Birds by Bob Marley
3. Acoustic Guitar Secrets
If you're like me, then you spend the most time with your handy acoustic than any other instrument in my collection. With this exclusive course, we'll take a journey through the versatile acoustic guitar. You won't find a course with this depth anywhere else.
Discover new techniques
Learn new songs to play
Discover new acoustic styles
Enjoy Over 45 lessons
Learn at your own pace
Lesson And Topic Highlights Include…
Easy Everyday Fingerstyle Exercises
In this lesson, we'll explore how you can incorporate fingerstyle techniques into your everyday playing.
Besides, who wants to have to search for a pick every time you pick up the guitar? Fingerstyle can be easy, fun, and convenient!
Crucial Chord Variations
Alter or add a single note of a chord to enhance your music. These chords mirror your standard chords and can serve as a substitute when you're looking for something a little different.
Hidden Scales That Shadow Open Chords
Discover a world hidden deep within your regular, run-of-the-mill, open chords that will astound you! These hidden scale shapes allow you to easily create fills and musical passages on the fly without breaking a sweat. Shun the boredom of just "strumming it" and give your music deeper musical inflections.
Alternate Tunings
Explore exotic open tunings that will unleash your creativity and open a door to a world of music that you never thought possible. Be inspired by the rich timbre of open tunings such as open G, open D, and open E. Discover classic riffs and songs that use these unique tunings.
Touch Harmonics
If you already know how to play natural harmonics at the 5th, 7th, and 12th frets, then you're ready to learn a technique called "touch harmonics" that allows you to play artificial harmonics anywhere. Get crystal clear on any fret- with any note. Truly incredible! In this video lesson, I'll show you how to do it.
Four Barre Chords Every Acoustic Player Must Know
No matter which way you look at it, barre chords are unavoidable. The fact of the matter is that you won't be able to play most songs without them. Here you'll learn the four barre chord shapes that you must know in order to play 99% of all songs.
Are Strumming Patterns For The Birds?
Most people that have been playing a while don't spend a lot of time studying strumming patterns. In reality, there are only so many ways to look at a song. The genre is the most important factor that, nine times out of ten, will dictate the style of the strumming.  If you know how to play the basic style of the genre, you'll be able to "feel" your way through most songs.
Rhythm Trainer (Keeping Better Time)
In this lesson, you'll discover some of the ways you can improve your rhythm or, in other words, your sense of time.
When you're first starting to learn how to play, common problems arise when you're playing along with a beat.
For example, when trying to strum along with a beat, many tend to drag (play behind the beat), rush (play ahead of the beat), or lack rhythmic consistency.
"Knockin' On Heaven's Door" Easy Open Chord Fills
Do you ever get bored by just strumming chords when playing a song? Do you feel that the songs you're playing need something a little extra?
In this lesson, we'll talk about how you can easily add musical phrases, or fills,  to common open chord strumming. I'll show you just how to do it and then give you a real-world example with the song "Knockin' On Heaven's Door".
Chord Fragments
Take bits and pieces of chords to isolate ideas and bring out complex patterns that will enlighten your playing. Play along with fun exercises that will help you to see chords on the guitar in a brand new way.
Learning Continues!
Other lessons and topics include….
Acoustic Drills
Step By Step Alternating Bass
Advanced Alternating Bass
Alternate Picking Exercises
Legato Technique Exercises
Chord Families
Chord Leading
Commonly Used Barre Chords
Variations Of An Open Chord
Classical Fingerstyle
Blues Fingerstyle
One Man Band
Creating Chord Progressions
Singing And Strumming At The Same Time
Using A Capo
Playing With A Harmonica
Walking Bass Lines For The Acoustic
Natural And Touch Harmonics
Getting The Most Of Chord/Lyric Sheets
The Chromatic Ladder
And Much More!
4. Chord Phrasing
Guitar players spend 95% of a song playing rhythm, yet very few can do more than strum along using basic chords.
Does that sound like you?
Playing just basic chords can, and will, get boring rather quickly. Not just for you, as a guitarist, but to your audience as well. Let's face it, it's a competitive world out there, and just getting by on basic strumming won't get you very far.
Chord Phrasing Masterclass will show you how to take any chord progression and turn it into your own form of personal expression (Not just the same old up, down, up, down strumming). With Chord Phrasing Masterclass, you'll take the chords of a song, plus notes associated with these chords, and create your own phrases. With Chord Phrasing Masterclass, you'll discover a wider musical vocabulary at your fingertips that can greatly enhance, not only your playing but your appreciation of music. It truly adds more dimension to the guitar.
Lessons Include:
The C Scale Shape (and how to use it with the C chord)
Returning To C: The Importance Of The Root Note
How To Spice Things Up When Strumming Open C
The C Major Scale (foundation for relative minor, chord variations, and slash chords)
The Relative Minor Of C
Constructing Chords: Open C Chord Variations
Slash Chords For Open C
C, Am Chord Progressions
C Shape Composition (Recap)
The G Scale Shape (and how to use it with the G chord)
Fun With The G Scale Shape (being creative with chordal fills)
G Major Scale Shape
The Relative Minor Of G
Open G Chord Variations
Slash Chords For Open G
G, Em Chord Progressions (adds connector chord)
G, C Chord Progressions
G, C, Em Chord Progressions
G Shape Recap
The D Scale Shape (and how to use it with the D chord)
Fun With The D Scale Shape
D Major Scale Shape
The Relative Minor For D
Open D Chord Variations Test
D Shape Recap
The A Scale Shape
Fun With The A Shape
A Major Scale
The Relative Minor For A
Open A Chord Variations Test
Open A Chord Variations Answers
Slash Chords For Open A
A Shape Recap
The E Scale Shape
Fun With The E Shape
E Major Scale
The Relative Minor For E
Open E Chord Variations
Slash Chords For E
And more!
5. Acoustic Rock Top 2o
Includes 20 of the best acoustic rock songs:
Complete Guitar Tab, Music Notation, and Backing Tracks
The full band backing tracks without guitar and vocals
Songs are in the original key
Accurate note-for-note transcriptions
Instant download- Satisfaction Guaranteed
Songs Include:
A Day In The Life by The Beatles
Ain't No Sunshine by Bill Withers
Angie by The Rolling Stones
Babe I'm Gonna Leave You by Led Zeppelin
Can't You See by Marshall Tucker Band
Crazy Little Thing Called Love by Queen
Here Comes The Sun by The Beatles
Hey You by Pink Floyd
Hotel California by Eagles
Margaritaville by Jimmy Buffet
Melissa by The Allman Brothers Band
Mother by Pink Floyd
Nobody Knows You When You're Down And Out by Eric Clapton
Stairway To Heaven by Led Zeppelin
Take It Easy by Eagles
Tequila Sunrise by Eagles
The Weight by The Band
We Can Work It Out by The Beatles
Wild Horses by The Rolling Stones
Wish You Were Here by Pink Floyd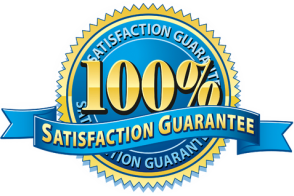 You can't lose with our 100%, ironclad, money-back guarantee
I'm so confident that you'll be nothing less than impressed with the "Acoustic Guitar Extravaganza" USB flash drive, I'm going to give you 60 days of access and I'm going to take away all of the risks.
Test drive it for 60 days. If for any reason you're not absolutely thrilled at the end of your trial period, just let me know and I'll cheerfully send you a 100% refund of your investment. No questions. No hassles.
Just click the "add to cart" button below to get your "Acoustic Guitar Extravaganza" on a USB Flash Drive for only 27.00: