Learning how to play real songs is one of the best ways to improve your guitar playing. Learning new songs gives you great practice material to help develop your skills and understanding, plus it will improve your playing ability. At Guitar Alliance we offer a fun way to learn guitar songs in the comfort of your own home.
Featured here are lessons where you'll find accurate riff transcriptions with looping audio examples so you can practice along with the song segment until you've got it down. It also includes tips and tricks on how to play featured songs and riffs, so you can go beyond just the tab and find the easiest and most effective way to learn the song. To top it all off we include video examples of the riffs and complete transcriptions to the songs featured for a total learning experience!
A few things to keep in mind before you start: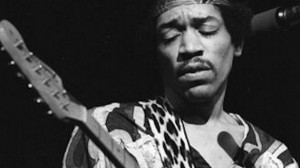 It's a good idea to learn a variety of songs, not just songs from your f

avorite band.

It's okay if you can't play them right at first. Just keep trying! Practice makes perfect!

Don't just learn easy songs. Even if you just started playing you can gain ability 

by 

working with material that's out of your reach. Shoot for the stars!

Did I mention that practice makes perfect? It's true, but if you find yourself getting

 frustrated with one song, just move on to the next. Try them all!

Make sure you know how to read tab before you try to learn guitar songs (like the ones linked below).
Ready To Learn Guitar Songs? Here You Go:
[pcig category=songs show=category_name,post_title links=post_title hide_empty=true]
How To Download The Guitar Songs
So, you're ready to learn guitar songs online. Great! Did you know you can download each song's complete tab? Yep, you can download them to your computer for safe-keeping. You'll need to the following programs installed on your computer to open these files: