Riff 1
The first riff from"Fly Like An Eagle" sets up the song nicely, but it only occurs in the intro of the song, never to return.
Play this twice:

Riff 2
The next riff in "Fly Like An Eagle" starts the groove of the song. Variations of this riff fill out the rest of the song.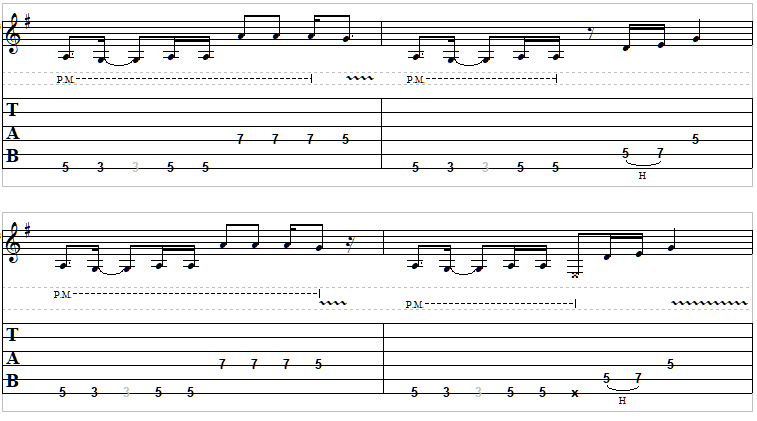 Fly Like An Eagle Guitar Tab
Learn the whole song by downloading the full music notation and guitar tab.
Complete Transcription To "Fly Like An Eagle" (PDF)