Jimmy Page and Robert Plant constructed the song in 1970 at Bron-Yr-Aur, a small cottage in Wales where they stayed after completing a grueling concert tour of the United States. John Paul Jones also received writing credit for the song. It was later recorded at Headley Grange in 1970, using a mobile studio belonging to the Rolling Stones. It finished at Island, London, and Ardent Studios, Memphis, Tennessee.
Open Tuning
Here's a great acoustic riff from Jimmy Page. The tuning is C, A, C, G, C, E. Add plenty of reverb to the acoustic to make it sound more like the original. This wasn't easy, so be ready.
Intro
The intro theme repeats quite a bit as a theme, so if you have this part down, there are only a few more measures you'll need to study on. You'll see on the first bar below that you will need to play the fourth measure 4 times, and then move on to the fifth measure, which is actually
the same thing. Then, we move into the actual 'theme' of the song: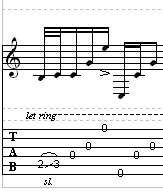 Theme 1
If you can play everything below, the rest of the song is just a repeat: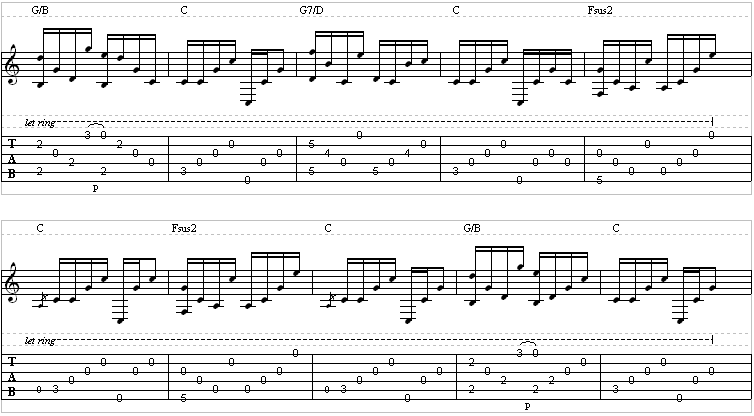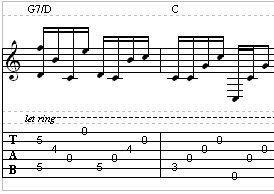 Theme 2
Theme 2 picks up right after what you played above. There are a few variations in Theme 2, so I separated it:
Note: We have a very tricky part coming up in this theme, which is noted by the "H" (hammer-on) and "P" (pull-off) so pay close attention to it!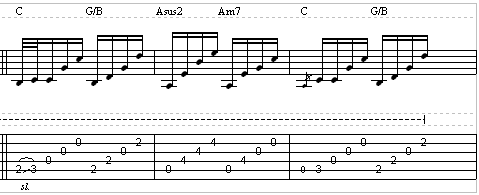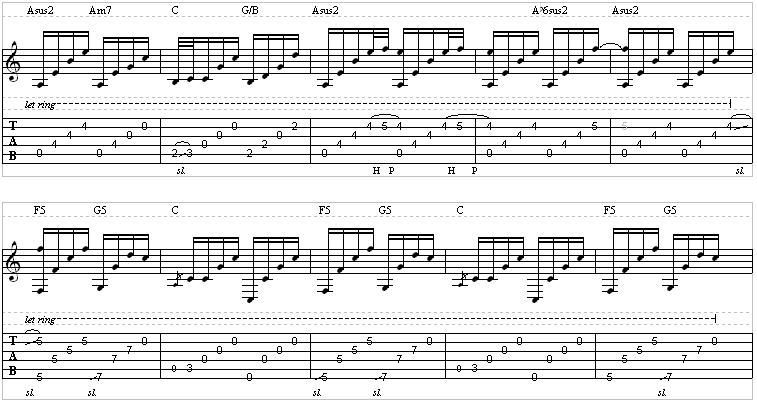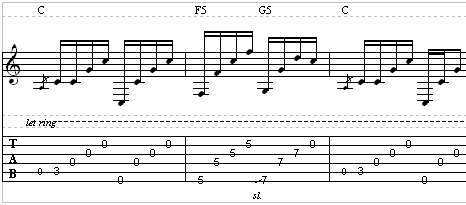 Everything else in the song is just a recap of what you have learned.
led zeppelin guitar tabs
Download the entire song here:
Complete Transcription To "Bron-Y-Aur" (PDF)